Backstage With Brad in Manchester!
Getting to go to concerts and being backstage is very exciting!  Brad Paisley put on an incredible, funny, creative show Saturday night at the Verizon Wireless Arena in Manchester.
My favorite part of the show was when Brad sang "Then" and "She's Everything" but did it in a smoky, bluesy style, it was awesome! Chris Young had the crowd in the palm of his hand and I was really impressed with Danielle Bradbery. Amy Coveno from WMUR-TV was there too and it was great to spend some time with her and her husband. I took a bunch of pictures to show you.
These are the guitars Brad uses on stage.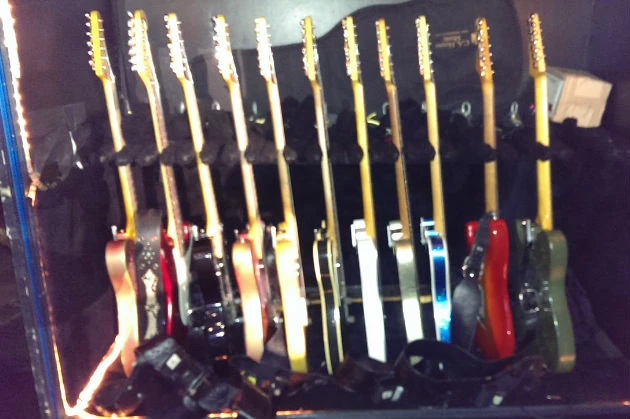 Backstage, Brad was handing out "Beat This Winter"  ViewMasters.
Here is a look at some of the equipment they use to put it all on.
Thanks to everyone who braved the snow to come out to the show. I never forget how lucky I am to have the best job at the greatest radio station in the world!