Cool Swag From Studio Big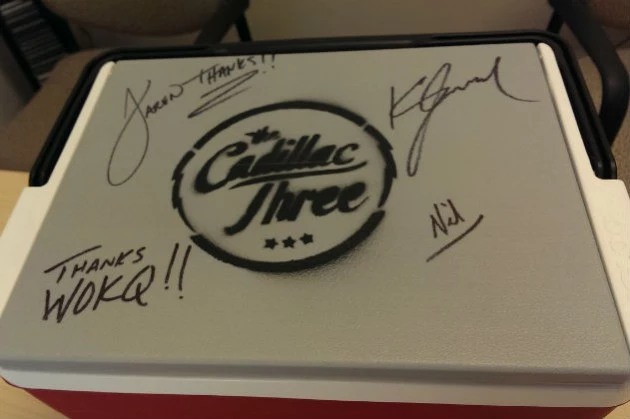 It's time to once again remind myself of how awesome this job is, and how lucky I am to have it. Where else do you hear great music, hang out with the coolest people, and get free stuff? This week is a good case in point. The Cadillac Three stopped by Studio Big this morning and performed a few songs. They also brought a sweet "Cadillac Three Cooler". (Regulations prevented them from filling it up for us). Before they hit the road they were kind enough to sign it too!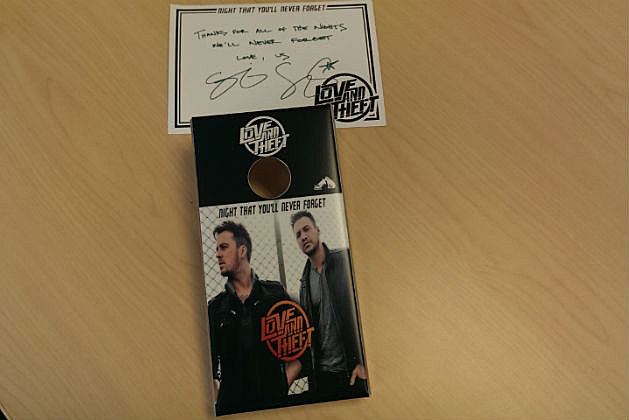 Next in the UPS box was a Love and Theft "Chunkin' Change Game" which requires you to bounce quarters off of the metal plate, and hopefully into the hole to win points. This is just a miniature version of the game Jerrod Niemann had a WOKQ listener play last week at Bank of NH Pavilion.  Love and Theft's new song is called "Night You'll Never Forget" which is all well and good, but the note they wrote said "thanks for all of the nights we'll never forget", which is just an awkward note to receive unless you're one of their significant others. I'm just sayin'!