How My Weekend Began With Chowder and Ended With Ukuleles Whatever we have to do to get meteorologist Rob Carolan to give us another weekend like this past one, I'm in! It was just spectacular from start to finish. Thanks to everyone who came out to the WOKQ Chowderfest at Prescott Park in Portsmouth. Even Scott Brown stopped by to shake a few hands, like a thousand or two.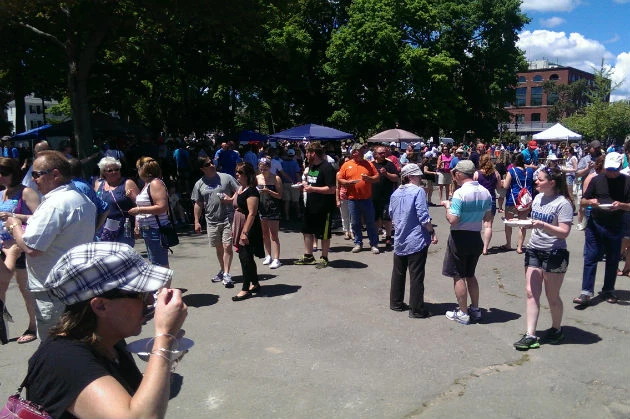 After spending Sunday by the water, I saw an interesting banner at Hilton Park in Dover. It belonged to the Southern New Hampshire Ukulele Group where I met June, Alex, Art and Kathy. They were enjoying the weather in the park and strumming some tunes for everyone. Their organization welcomes anyone who enjoys the ukulele from beginner to expert. They have over a hundred members and enjoy performing for non profit groups. They've played for the American Lighthouse Foundation, the Great Bay Half Marathon and the Arthritis Foundation and Portsmouth Music and Arts Foundation.  Having fun in everything they do is a key part of their organization. It was great to meet them and learn about their group.