Portsmouth Police Seek Help to ID Theft Suspect [NEWS]
( Portsmouth, N.H. ) – The Portsmouth Police Department is asking for the public's help in identifying a man who stole a motor vehicle from the Jackson Gray building's parking lot on June 16th.The man was caught on surveillance video getting out of the stolen vehicle and using the victim's credit card less that two hours after the theft. The credit card was used in various locations in the Methuen and Lawrence, Massachusetts area.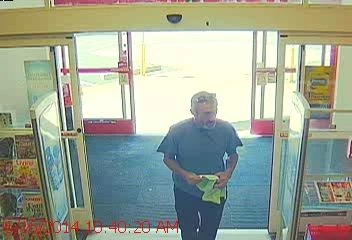 .Anyone with information is asked to call Detective Timothy McCain at 603-610-7513.