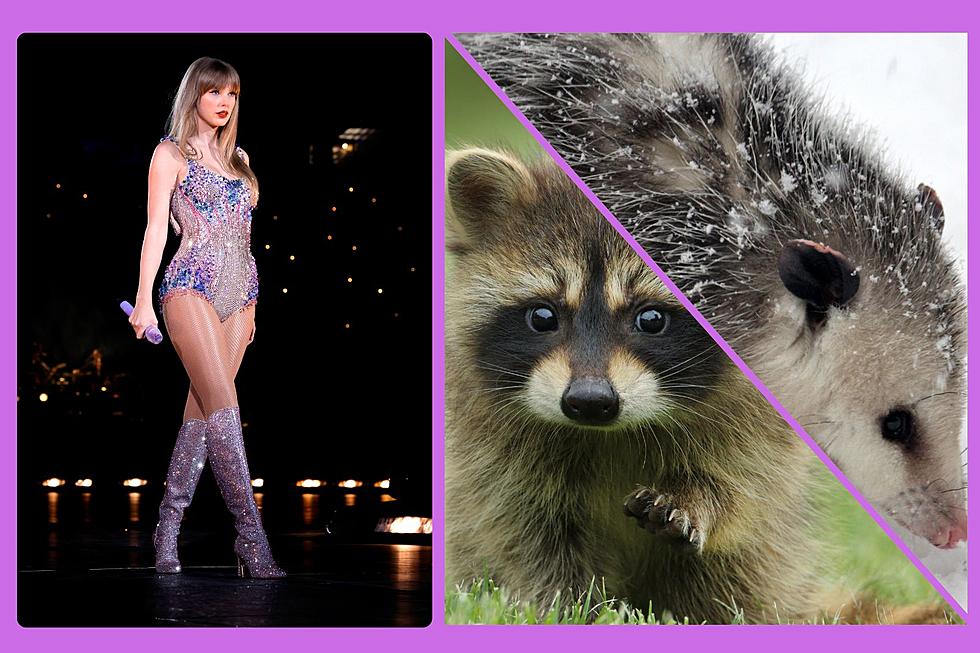 Taylor Swift is Saving Maine Wildlife… Kinda
Getty Images / Gary Bendig / J D
Taylor Swift's Eras Tour
The images of Taylor Swift in New England are still iconic, even three months later. It was in the middle of May 2023 that Taylor played three sold-out shows of her Eras Tour at Gillette Stadium, including a complete show in torrential rain on the Saturday of her three-date stay.
New Englanders still talk about it, they still share the pictures, and believe it or not, three months later Taylor and her Eras Tour are still a heavy influence, especially when it comes to fundraising for animals in Maine.
Saco River Wildlife Center Fundraiser
Inspired by merch being sold for Taylor Swift's Eras Tour -- more specifically, the t-shirt picturing Taylor in the 10 eras that she covers during her concert -- according to News Center MAINE, Saco River Wildlife Center decided to borrow a page out of Taylor's book and sell t-shirts and sweatshirts that show Maine Wildlife "through the eras."
Designed by the Director of Development at Saco River Wildlife Center, Lauren Kennedy, the wildlife merch features animals like raccoons, opossums, skunks, and more, all with the above-mentioned 10 eras design or some type of era theme.
According to News Center MAINE, what Lauren expected to be a cute and fun fundraising idea that maybe could bring in $500, absolutely exploded into a viral fundraiser that has brought in over $30,000 and counting at the time of writing.
And who better to be inspired by, truly, than an A-list celebrity who has a very public affection for and is a strong advocate of animals of all types?
You can check out and purchase the new "Eras Tour"-inspired apparel on the official Saco River Wildlife Center's website.
Here Are 17 Things In Maine That Will Bite You
Here in Maine, there are plenty of critters that can take a bite out of you if they do desire.
LOOK: Longest-living dog breeds