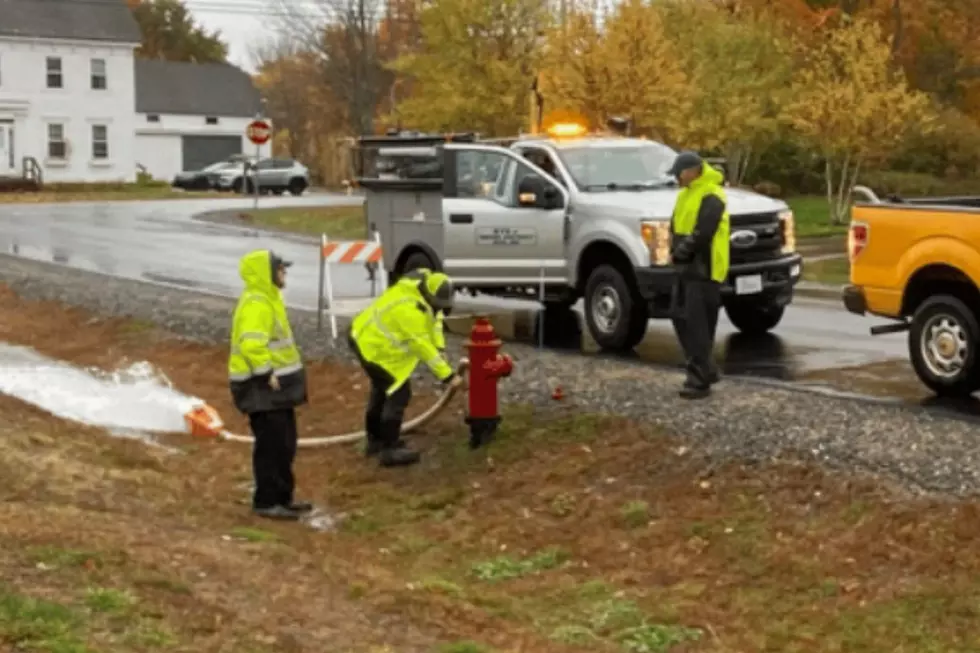 UPDATE: Rye, New Hampshire, Water Main Break Repairs Delayed by Storm
A crew from Portsmouth Water helps the Rye Water District during the chlorination flushing process (Rye Water District)
Repairs to a water main break Monday morning that impacted service in Rye will not start until Tuesday.
Rye Water District crews were unable to make repairs Monday to the break at the intersection of Ocean Boulevard and Harbor Road because of the astronomical high tide at noon. Instead, crews will get to work first thing Tuesday morning with the goal to be done before Tuesday's high tide.
The utility will reduce water flow to the area of the break in order to reduce water loss and protect the rest of the system.
As a result, the Harbor Road area east of Ocean Boulevard and Ocean Boulevard south of Harbor Road to 2000 Ocean Boulevard will experience minimal water pressure.
Crews worked Monday morning to control the flow of water from the break and maintain system pressure. The utility earlier warned about the possible effect of the tide.
Contact reporter Dan Alexander at Dan.Alexander@townsquaremedia.com or via Twitter @DanAlexanderNH
Did You Know These 30 Animals Are on New Hampshire's Endangered Species List?