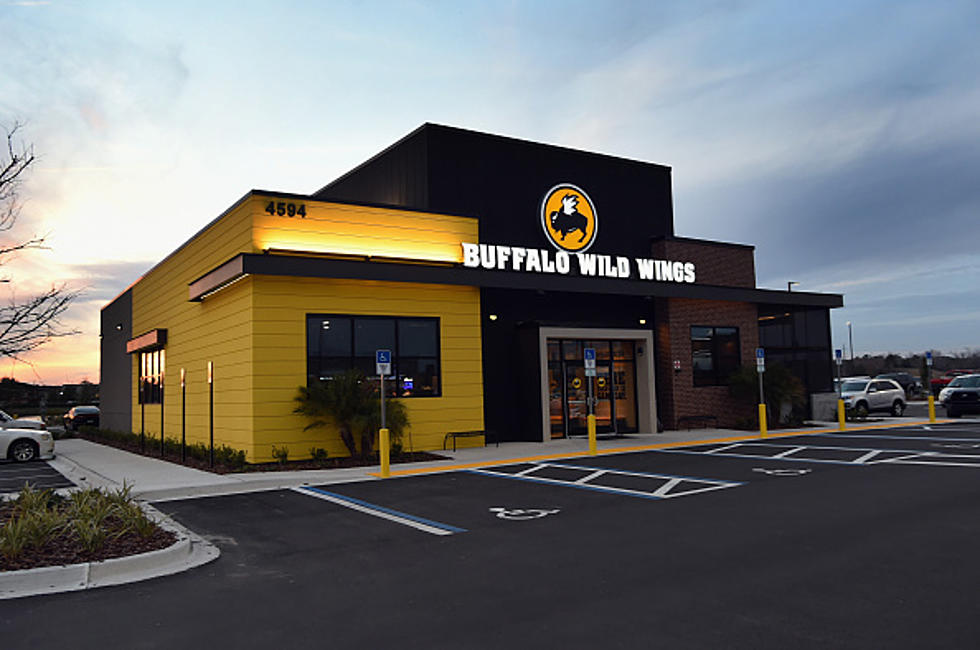 What Is Happening With Buffalo Wild Wings in Newington, New Hampshire?
Getty Images for Buffalo Wild Wi
My husband Steven and I have always been big Buffalo Wild Wings enthusiasts! There was one where we went to school in Amherst, MA, and we were regulars and proud of it.
Is there anything more delicious than their Asian Zing wings? I'll answer my own question, NO! No there is not!
And who else would be brave enough to cover their wings in Spicy crushed up Doritos?  NOBODY! That's who!
And don't ever underestimate the power of their loaded tots! As Marie Kondo would say, they spark joy:
Yesterday (Veteran's Day) my husband Steven had the day off and we wanted to enjoy the sweet taste of freedom in the form of wings.
We headed to our local BWW location in the Mall at Fox Run in Newington, New Hampshire, only to find this sign on the door. *GASP*
This news came as quite the shock to us. We were just there less than a month ago!
So the new Buffalo Wild Wings will be located across the street from Holloway Buick GMC on Route 1 in Portsmouth but it's not opening until Spring of 2022. That leaves us Buffalo Wild Wing-less for at least the next six months. I don't mean to be dramatic but this is ruining my entire life.
But don't worry, this story has a happy ending! (I know you are on the edge of your seat) We ended up going to the one in Rochester, New Hampshire, so CRISIS AVERTED.
Check Out These Rochester (and beyond), NH Spots For The Best Steak And Cheese Subs
12 of the Best Breweries in NH Decided by Granite Staters