Finding Some Downtime by Great Bay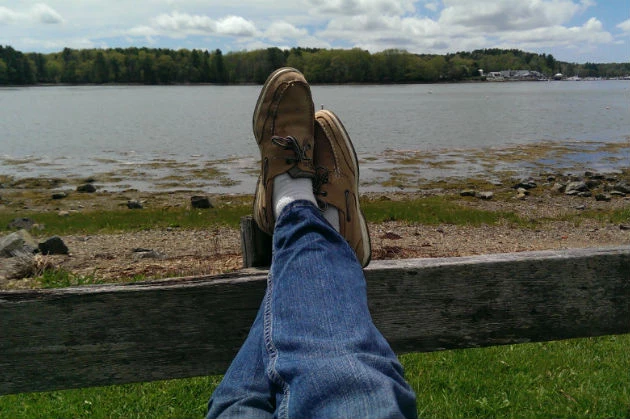 You never would have known when you woke up on Saturday morning how nice the day was going to get. I did the early shift in Studio Big and was feeling bad for the graduates at UNH who were going to receive their diplomas in the rain. Thankfully the weather cleared and it was a great day for the Class of 2014, which included TimTern the Former Intern from the Morning Waking Crew.
After hanging out by the water for awhile I had lunch with a bunch of friends at Newick's in Dover where many grads and their families came in for a late lunch as well.  It turned out to me a great day for everyone, best wishes to all UNH graduates!