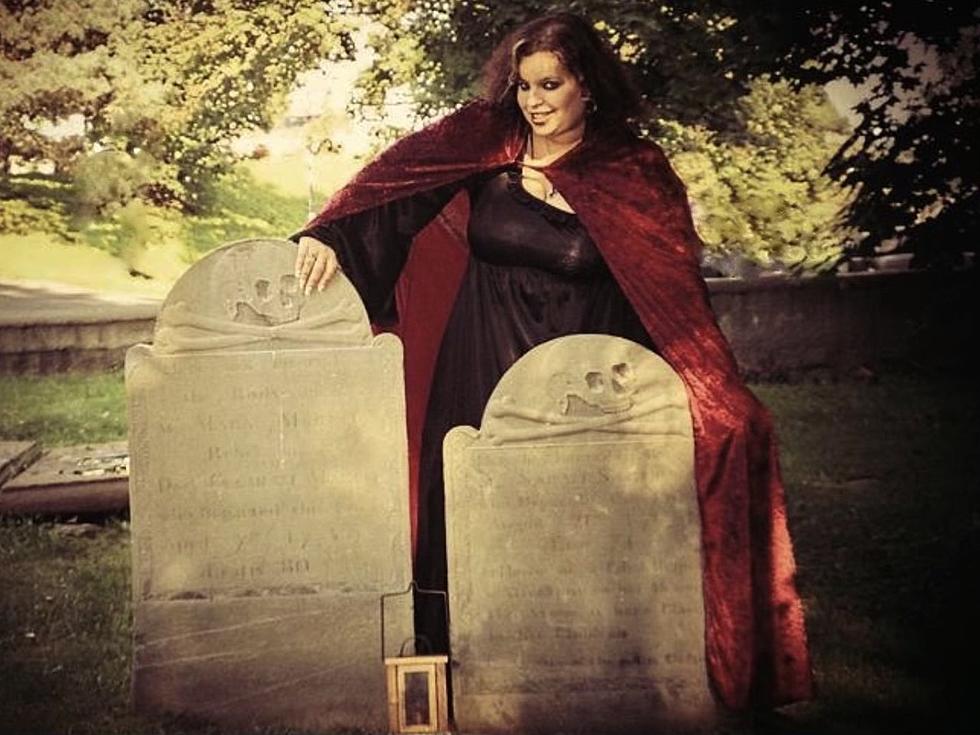 Believe in Ghosts? You Can Tour the Haunted Spots of Portsmouth, New Hampshire
Courtesy Photo
The first time that writer Roxie Wicker knew for sure ghosts are real, she was in the Portsmouth Harbor Lighthouse.
"I had met the lighthouse keeper's wife years ago, and she had passed at 103. Years later in that lighthouse, I had an experience with her at the lighthouse. It confirmed for me there is definitely life after death," Wicker said.
Wicker operates the tour company New England Curiosities, which takes people on tours to the many different haunted spots in and around Portsmouth. The city, which goes back to the 1600s, has a lot of ghosts, according to Wicker.
"Portsmouth's really old; it goes back to 1623," Wicker said. "People in Portsmouth know all about it, and they are happy to talk about it."
Wicker has been giving tours around the city for 20 years, and she's talked to real estate agents, police officers, military personnel, and residents about their many experiences with the supernatural for research. Wicker said the city has many old, haunted houses,
haunted streets and graveyards, too.
The Point of Graves burial ground is one of Wicker's favorite spots; the burial ground goes back to the 1600s and features some ornate gravestones.
"I love the burial grounds. You have a lot of the gravestones with the skulls and crossbones, really great colonial gravestone art," she said.
Some of Portsmouth's old theaters are also known to be haunted, she said, like the Player's Ring Theater.
"I love that you can go out and see a show, and possibly there's a ghost there as well," she said.
Wicker has been in and out of the many haunted places for years. While she doesn't always experience the supernatural every time, it has happened enough that it cannot be ignored.
"Things don't happen all the time, but when they do, they make you sit up and take notice," Wicker said.
Wicker's New England Curiosities offers tours starting in September and running through early November. The website also offers virtual tours, classes, and workshops, as well as tarot reading.
LOOK: How Halloween has changed in the past 100 years
LOOK: Famous Historic Homes in Every State