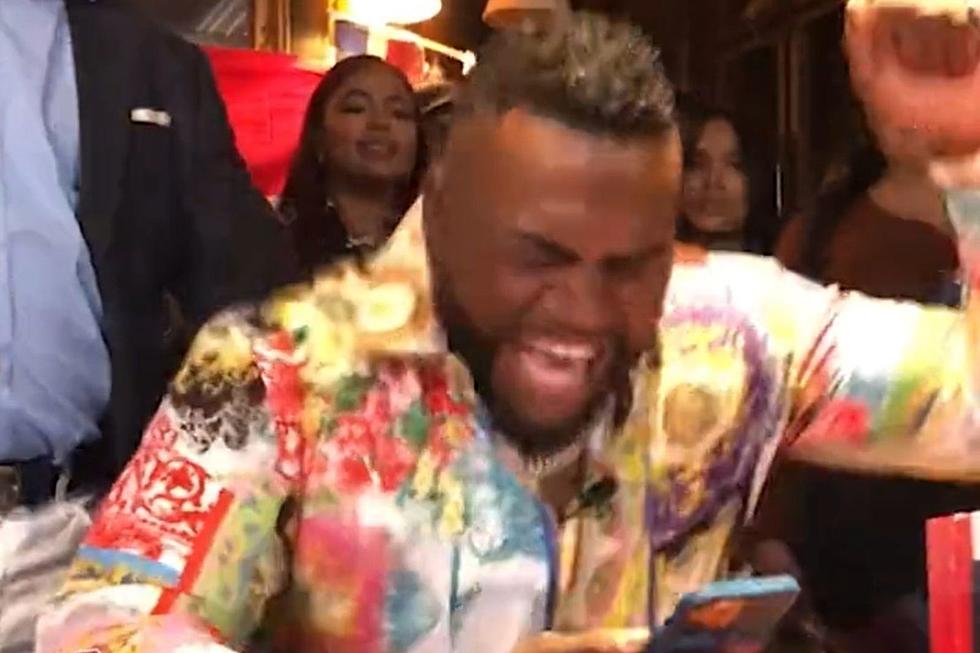 'Big Papi' David Ortiz Voted Into Baseball Hall of Fame
David Ortiz after getting the call he was elected to the Baseball Hall of Fame 1/25/22 (Boston Red Sox via Twitter)
Former Boston Red Sox outfielder David "Big Papi" Ortiz was elected to baseball's Hall of Fame on his first ballot on Tuesday.
Ortiz was in his native Dominican Republic and leaped up from a table when he got the call from Baseball Writers of Association president Jack O'Connell, informing him of the honor.
"I am truly honored and blessed by my selection to the Hall of Fame, the highest honor any baseball player can reach in the lifetime," Ortiz said in a statement.
He will formerly be inducted on July 24 at the Hall of Fame in Cooperstown, New York.
Like Winning the Lottery
The NH Lottery, which used Ortiz as a spokesman for a Red Sox scratch ticket in 2019, thanked him for sharing the phone call on social media.
"Watching you get that phone call from Cooperstown yesterday was priceless, and now you know how it feels when you win the lottery! Your happiness was infectious, and thank you for sharing that moment with all of us," McIntyre said in a statement.
"Congratulations from the Granite State to Red Sox legend David Ortiz on his well-deserved first ballot election to the Baseball Hall of Fame. Thanks for three World Series victories and helping to finally breaking the curse," New Hampshire Gov. Chris Sununu said in a tweet.
"New Hampshire loves you, Big Papi — congratulations and welcome to the Hall of Fame," tweeted Sen. Maggie Hassan.
Contact reporter Dan Alexander at Dan.Alexander@townsquaremedia.com or via Twitter @DanAlexanderNH
Trending Stories for Seacoast Current (January 17-23, 2022)