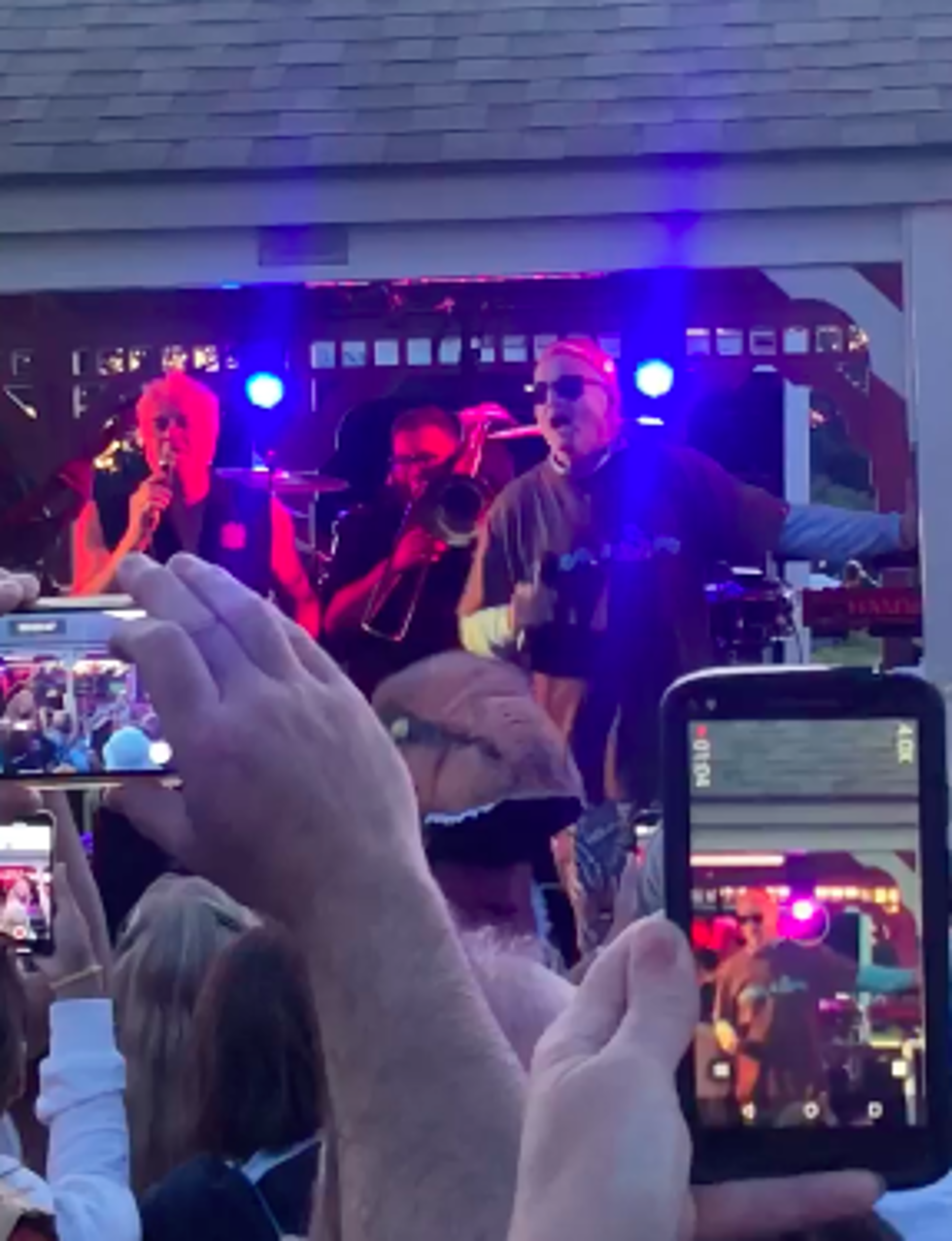 Bill Murray Sang His Butt Off at a Beach in New England
Jess Ross via Facebook
You never know who is going to jump on stage and start singing at Roy Carpenter's Beach in South Kingston, Rhode Island.  And I can bet you will never guess Bill Murray sprang up on stage and belted out "Gloria" by Van Morrison with Steve Smith and the Nakeds!
There is a video to prove it.
Whdh.com reports that fan Jess Ross caught the whole thing.
Reports say that Bill Murray was, well, just Bill Murray, hanging with fans, taking pictures with everyone and having a great time.
Another report states that Bill Murray was at a Polish restaurant in Fall River the same night, according to WHDH.
The celebrity is often in the news photobombing engagement photos or surprising fans by posing for photos.
He seems like one of the most genuine Hollywood stars.  Celebrities love New England in the summer.