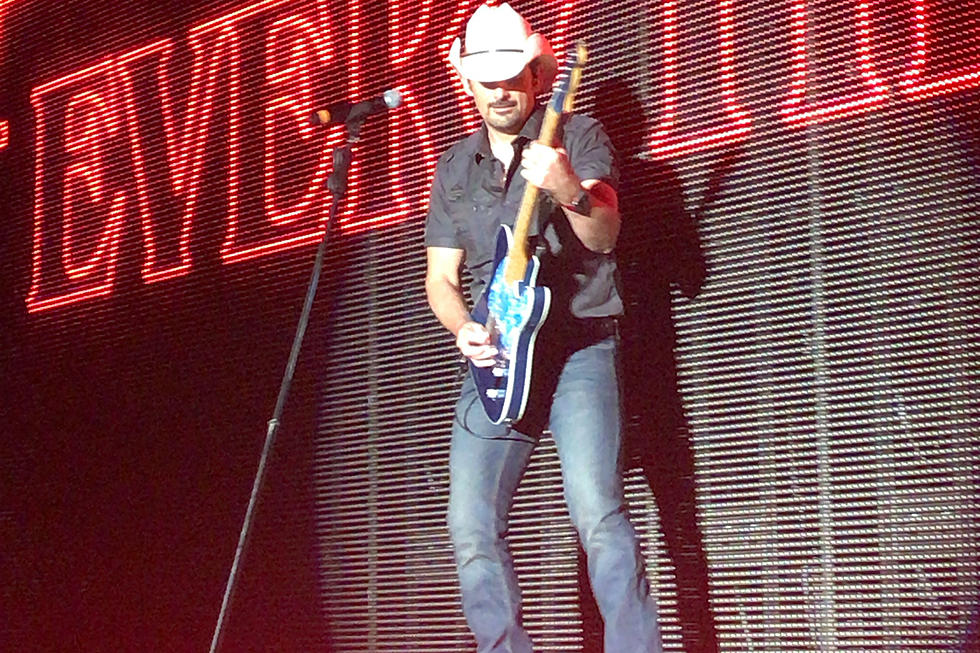 Brad Paisley Gave A Young Boy His Guitar in Gilford Along With An Important Message
Kira Lew
Brad Paisley put on an incredible show at the Bank of NH Pavilion! A few highlights were when Kane Brown came back on stage to join Brad for a song. The two rascals took a girl's phone in the crowd and went through her Tinder profile. They started matching with people and analyzing the eligible bachelors in the area.
I also loved when Brad FaceTimed Carrie Underwood to sing their song "Crushin' It" together.
But I think the part that gave everyone goosebumps was when Brad gave the guitar he was playing to a young boy named Braden in the crowd. He later took to Instagram to give Braden a piece of valuable advice:
Braden represents the next generation of music. And now he gets to practice his skills with the same strings that were played by country royalty! That's pretty damn cool.