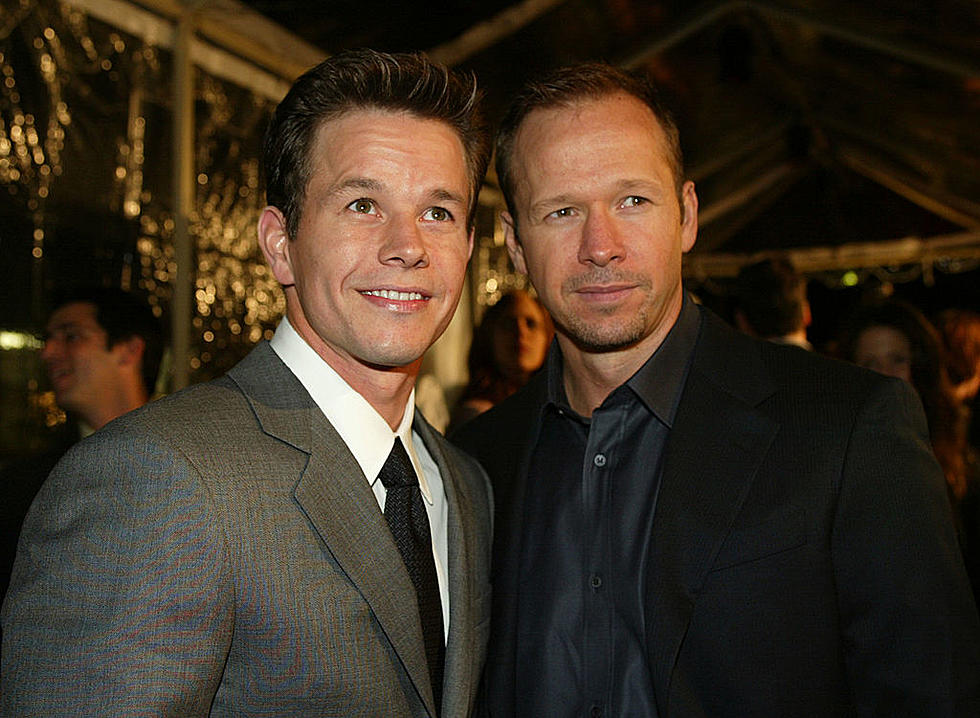 Donnie or Mark Wahlberg: Who Is the Most Successful?
Getty Images
Oh, tough question! Growing us as one of 12 siblings means the competition must have been tough growing up in Boston for Donnie and Mark Wahlberg.
According to cheatsheet.com, it appears that Donnie was sprung into stardom first as one of the New Kids on the Block. Perhaps one of the greatest boy bands of all time.
Mark Wahlberg saw that fame and wanted a piece of it, according to cheatsheet.com, and so began the career of Marky Mark and the Funky Bunch.
There is no doubt that the two brothers have left a huge mark on the entertainment industry and were off to quick starts as young men.
Movies, Movies, Movies
Eventually, Mark's movie career eclipsed Donnie's music career.
Mark went on to star in movies such as Basketball Diaries, The Perfect Storm, the Fight, and more.  He even has a Golden Globe nomination for his role in The Fighter.
(Fun fact: Did you know that there are two other Wahlberg brothers that are actors?  They are Paul and Robert, according to cheatsheet.com. )
It all comes down to Net Worth
At the end of the day, I suppose we measure success by money in this country.
Donnie continues to work as a main character on Blue Bloods where he plays the character Danny Regan, and he is married to Jenny McCarthy so he retains a high profile.
But according to cheatsheet.com, Donnie's net worth is estimated at $25 million compared to his brother Mark's net worth at $300 million.
Without Mark following his brother Donnie's footsteps into show business, he might just be another guy working an office job in Boston.
Money isn't everything and I'm glad the successful brothers still appear to have a great relationship.
What Mark has done is pretty amazing, he's got his hands in all kinds of stuff in the business.
LOOK: Famous Historic Homes in Every State
LOOK: The Most Famous Actor Born Every Year