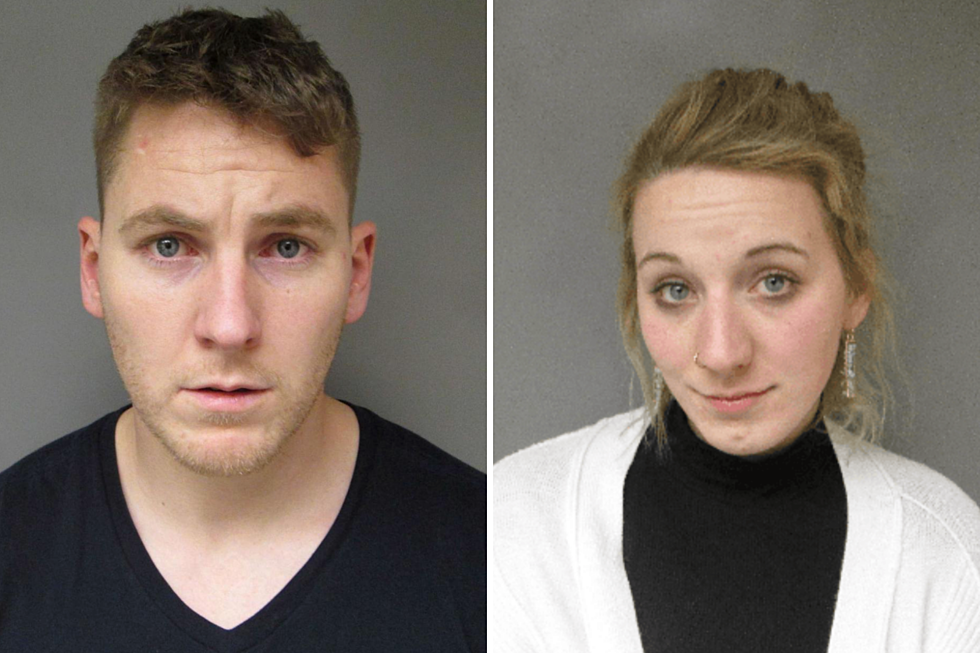 Felony Aisle 5: Wanted NH Couple Busted During Home Depot Run
Credit: Lebanon Police Department
They were out running errands, but ended up being brought in for running something completely different.
So, Home Depot trips are fairly non confrontational. Sometimes, the biggest hassle is navigating self checkout (seriously, where's the SKU number?). The last thing you expect is to see police haul out two would-be felons from say, the window section.
Well, enter Lebanon, New Hampshire. According to Union Leader, Police say an off-duty officer at the store recognized a woman in a couple at Home Depot as having outstanding four arrest warrants. 24-year-old Marissa Rondeau of West Lebanon was shopping with was at the store with Hallet Merrick, 32, of Leeds, Mass., who was also wanted by the law, according to police. Both Rondeau and Merrick were arrested on their warrants.
Union Leader reported Rondeau was found to be carrying methamphetamine, and it turns out  Merrick was carrying nearly $4,000 in cash, (not likely intended for cabinets) more than 500 bags of suspected heroin, and a .22-caliber pistol.
Rondeau is due in court this week, while Merrick is also expected soon. No word on which house project was inevitably put on hold.