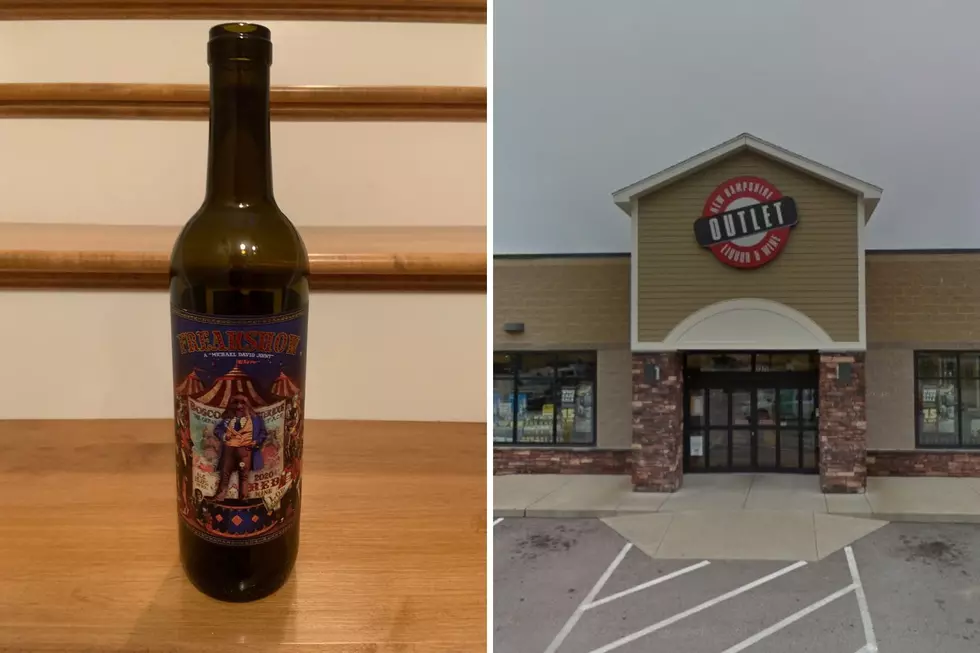 I Bought Freakshow Wine at an NH Liquor Store and Had the Wildest Dream
Townsquare Media / Google Maps
If this is what's supposed to happen when you drink any blend from the Freakshow brand of wine, then it could be the most honest brand of any alcohol ever created.
If not, well, what an amazing coincidence. But this past Friday night, I bought and split a bottle Freakshow Wine's Red Blend from the New Hampshire Liquor and Wine Outlet in Londonderry, New Hampshire, and had the most random, hilarious dream after. And literally felt pretty freakshow-ish.
And not in a negative way, either. Because when you think freakshow (at least when I do), you may assume something negative. Or you could be reminded of Season 4 of the American Horror Story franchise that was actually titled American Horror Story: Freak Show.
It was one of those dreams that was pretty similar to a sitcom, and one of those dreams you wake up from and try to fall back asleep and pick up where you left off from.
Derry, New Hampshire Professional Baseball Team
Although I don't remember every last intricate detail, I do remember that one of the main "storylines" surrounding my dream included a Major League Baseball team being based in the small town of Derry, New Hampshire known as "The Derry Sirens."
Why Derry and why the Sirens? No clue, ask the wine. The only thing I know is that my cousin Pat and I were members of the starting roster for the team, and we were playing in a World Series game coming up.
WWE Superstar Bayley
Here's where it starts getting really weird. Because the next flash of the "Freakshow Dream" I remember is being in the office of the President of my alma mater, Curry College down in Milton, Massachusetts.
The President of the school -- at least in my dream? WWE Superstar Bayley. Who apparently was one of my best friends (at least in the dream.)
There was a second woman in the room who I don't remember, and my cousin was in there as well, but the only (and last) thing I remember is Bayley and I just talking about how far we've both come in our respective careers since childhood (I'm assuming we were childhood best friends?)
Michael David Winery
According to, well, the internet, Michael David Winery, based in Lodi, California, is the creator of the Freakshow brand of wine. While the winery produces many other brands of wine (Petite Petit, Sixth Sense, and Rapture), Michael David Winery has Freakshow listed first on their website, which either means its their most recent or most popular.
And while I've had the Freakshow Cabernet Sauvignon a couple of different times, I don't remember having such a vivid, memorable dream after. So it's either just a Freakshow Red Blend thing, or a total coincidence.
Regardless, the Freakshow Red Blend was so damn delicious and the dream was such a fun one to wake up from that I'm willing to buy another bottle and try again.
(And you're welcome for the delicious wine recommendation, too.)
These Are 10 of the Best Wineries in New Hampshire
READ ON: See the States Where People Live the Longest
Read on to learn the average life expectancy in each state.