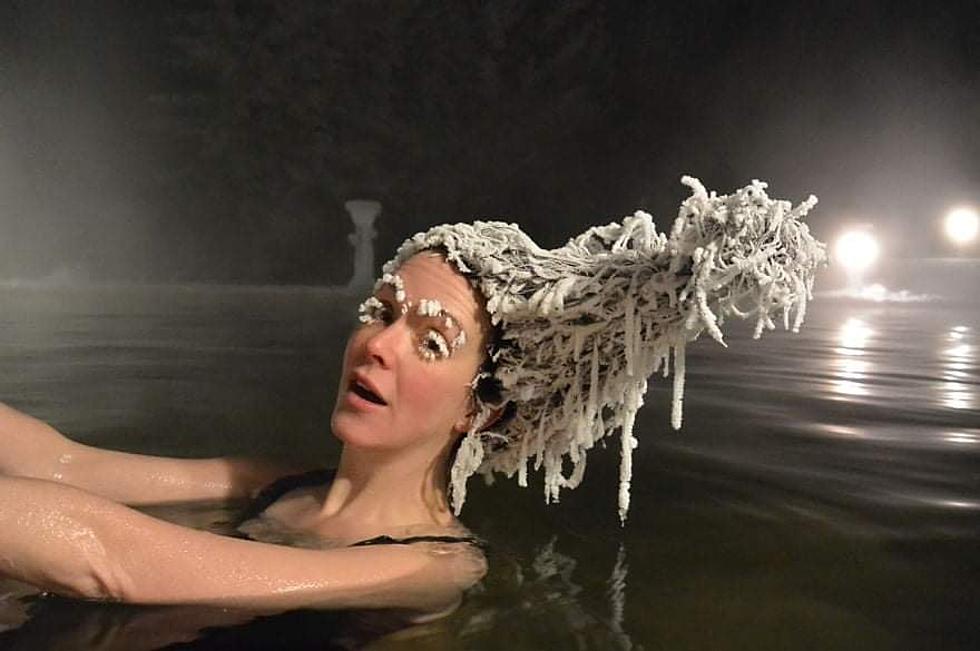 Freezing Hair Contests Need to be a Thing in New Hampshire
The Giggling Mackerel via Facebook
Since today barely got into the double digits here in New Hampshire, I think we would be the perfect state to adopt a freezing hair contest. It's a thing in Canada so why not here? We have the frigid temps for it!
In Canada, they take their freezing hair contest VERY seriously. It takes place at Takhini Hot Springs. According to the contests' website, contestants dip their hair into the hot springs and then let it air dry in the freakishly cold air, it must be -4 or colder for optimal hair freezing. Allegedly, this does not damage you hair! You must be patient and wait while all your wet hair freezes. I imagine you are allowed to say any curse word you would like while this process is taking place.
Once all of your hair is frozen (I'm talking eyebrows, eyelashes, the works), you call over their photographer and they snap a magnificent photo of you!
Hopefully it ends up looking something like this:
Isn't that incredible? She's like a frozen Marge Simpson!
They award different categories including...
Best Male
Note the frozen arm and chest hair. He reminds me of the abominable snowman.
Best Female
Oh my! She gives me Ursula/Medusa vibes.
Best Group
Now that's a Motley Crew.
Most Creative
I like that she accessorized to match her bathing suit. Kudos, girl.
and  People's Choice Award
Hilarious.
In the 2019 Freezing Hair Contest, each of the 5 winners was awarded $2,000 and unlimited access to the hot spring facility. That's a hefty prize for some frozen hair!
We don't have hot springs here in New Hampshire to host our contest at. However, maybe a kind resident would allow us to use their hot tub for a day?
I'm still working out the kinks but I'd really like to host/participate in one of these someday because it looks like so much fun!
10 'Only in New Hampshire' Pics from the First Snowstorm of the Season
10 pics that show the essence of people and places in New Hampshire after the first snowstorm of the season.
25 Ways to Tell You are From New Hampshire
One Granite Stater can always sniff out another and these are some tell tale signs!