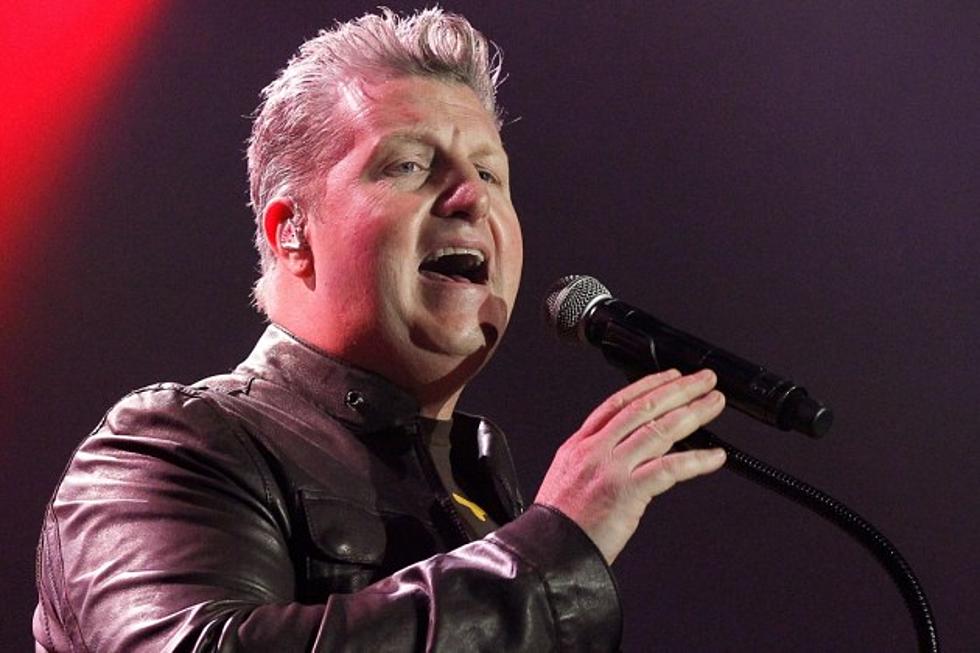 Gary LeVox Says Vocal Cord Surgery Comes From Singing Wrong
Terry Wyatt, Getty Images
Gary LeVox knows exactly how delicate a singer's voice can be, and in a new interview, he comments on why so many young singers end up having to have vocal cord surgery.
Rascal Flatts had to cancel shows repeatedly earlier this year, after LeVox fell ill and was unable to sing. The hit-making trio were even forced to lip sync their performance at the ACM Awards, which they admitted to the following day.
Lauren Alaina just resumed working after undergoing successful surgery for vocal problems, and Thompson Square had to cancel a number of shows last year to deal with Keifer Thompson's throat problems. Gary Allan and Keith Urban are among the other country stars who have dealt with vocal issues in the past, and LeVox says it's largely due to the stress of promoting an album.
"You get a record deal, and you're trying to work your first or second or third single ... that's all it is, your whole life," he tells Broadway's Electric Barnyard. "You're either talking about it, or you're singing about it. The most important thing is that you forget that you have to sleep, that you're human."
The singer says it's even tougher when it's early on in a performer's career.
"You can't say no, because you've waited your entire life to be in that position," he observes. "So you're talking to radio two or three times a day, doing a show maybe once or twice a day on a radio tour. So I think it's just lack of rest. It takes a lot of hard work."
LeVox adds that some of today's younger artists aren't as seasoned as new artists once were.
"They haven't grown up playing in the clubs, and singing in honky tonks and doing that for five, six years," he says. "You're taking new vocal cords to the world. So they're really just breaking them in. Without rest and everything else, you start singing wrong, and it's like if you sprain an ankle, you start walking differently, and then you have hip problems and back problems. So it's that kind of thing."
LeVox will get plenty of chances to show off his own golden voice in 2015 when Rascal Flatts will perform a nine-show residency in Las Vegas, followed by a summer tour with special guest Scotty McCreery.
Rascal Flatts Perform an Acoustic Version of 'Rewind'