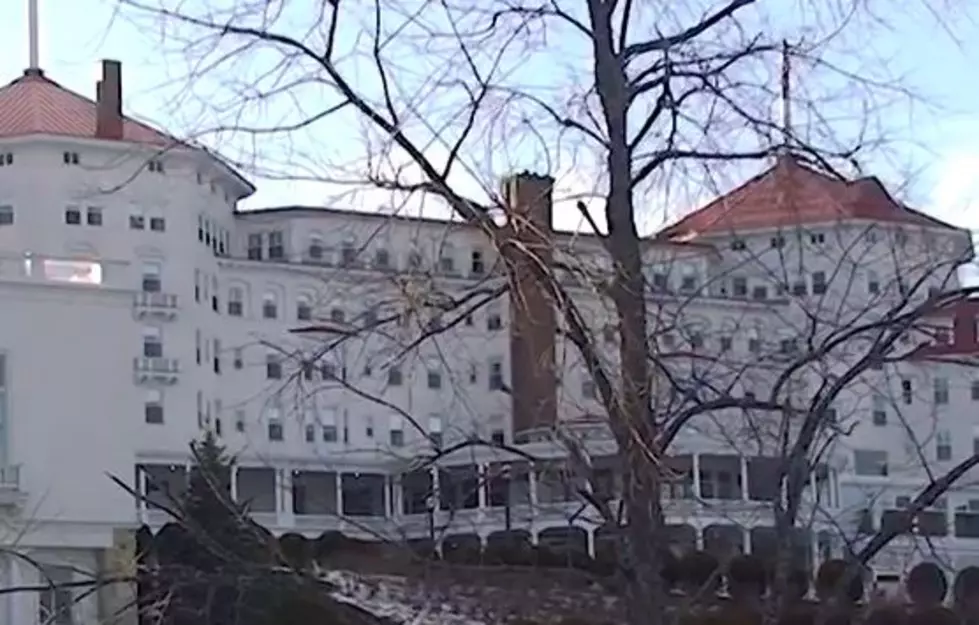 Haunted Hotel In New Hampshire Has Spooky History
You Tube
I wouldn't say that I'm brave enough to want to stay at a haunted hotel, but I do love to hear the stories behind them.
One of the most haunted hotels is located right here in New Hampshire and even former presidents stayed there.
Mount Washington Hotel in Bretton Woods, NH has a rich history.
According to hauntedrooms.com, the hotel was built back in 1902 by a wealthy businessman named Joseph Stickney.  He and his beloved bride Carolyn lived there when Joseph died from a heart attack.
The story goes that Carolyn was left alone to roam the halls, missing her husband. She eventually married and left the hotel, but after that husband also died, Carolyn came back to Bretton Woods and lived the rest of her days in the hotel that Joseph had built for her.
According to hauntedrooms.com, guests and staff alike say to this day they have spotted a ghost that looks exactly like Carolyn looking over the balcony, and descending the stairs at dinner time.
Carolyn's room, #314, is still available to rent but be prepared to be woken up in the middle of the night. Guest have reported seeing a woman sitting on the end of the bed, slowly brushing her hair, according to hauntedrooms.com.    I think I'll pass on that room!
Many people have been brave enough to stay there though:
According to the website, many famous people have stayed at the Mount Washington Hotel "including Thomas Edison, the Vanderbilt's, and three U.S Presidents."
The hotel was purchased by some businessmen back in 1991 and now features luxurious rooms and amenities.
READ ON: Weird, wild UFO sightings from throughout history