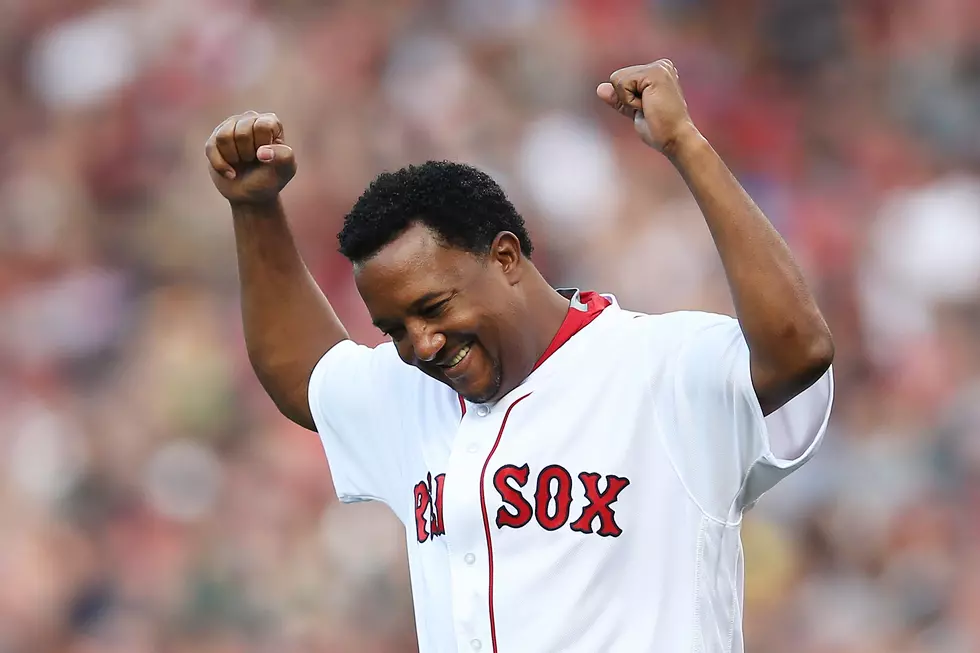 Here's How You Can Meet Red Sox Great Pedro Martinez Tomorrow In Portsmouth!
Getty Images
Boston Red Sox Hall of Fame pitcher Pedro Martinez swings into New Hampshire tomorrow. He'll be a special guest of the 2018 Seacoast All-Star Sports Awards.
Pedro will be live in Portsmouth for a question and answer session about lessons he's learned and memories he's made during his career. You can meet him, but it's going to cost you. According to the website, a limited number of VIP meet and greets will be available. For $200, your package includes photo & autograph (one item per person) opportunity. To take in the event, general admission tickets can be purchased for $25. They'll include the red carpet reception with "ballpark" inspired eats, awards ceremony, and presentation by Pedro. It all goes down at the Portsmouth Music Hall. Doors open at 6:00pm and the awards show will start at 6:30pm.
Seacoast Media Group will celebrate and honor the accomplishments of the 2017-2018 All-Star High School student athletes at the second annual Seacoast All-Star Sports Awards.