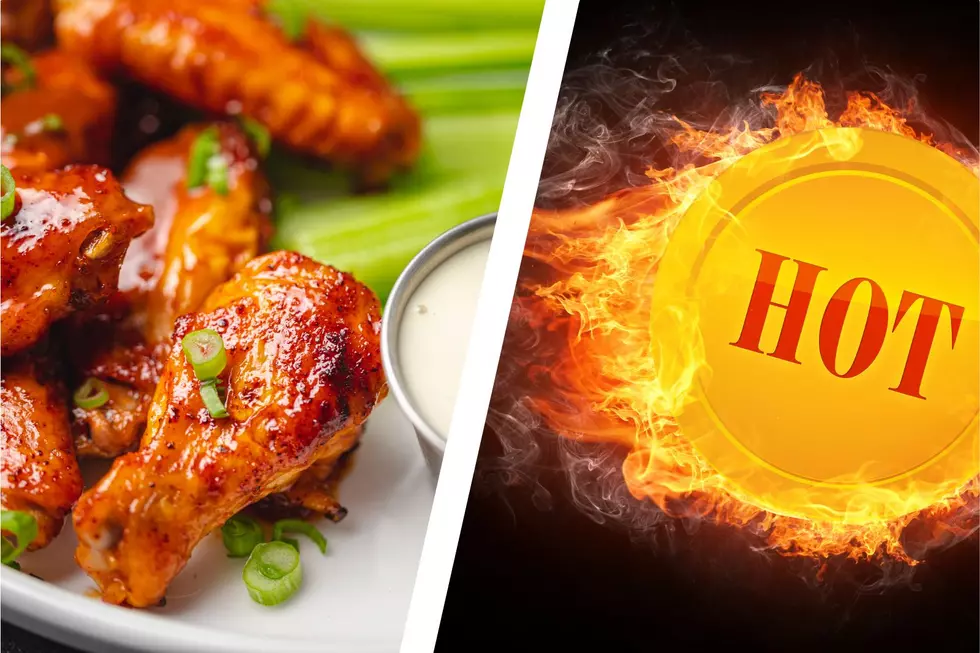 Are Hot Wings Your Thing? Bring It Thursday at Wally's in Hampton Beach, NH
chad montano via unsplash.com / canva.com
You know the show "Hot Ones" and how funny it is when Sean Evans turns the heat up on celebrities?  You can be in the hot seat too, but much closer to home.
If this is your style, plan to be at Wally's in Hampton Beach on February 23 at 6pm, (that's tomorrow night) for the annual Wing-Fest, where you can experience speed-eating wings and bringing on the sauce heat.
There is another option, of course.  Just show up to taste all the spicy sauces on wings and get your taste buds ready for some delicious flavor.  Vote for your favorite.
The winner take home "a big ass trophy ", according to Wally's Facebook page.
Either way, it's all for a great cause.
Wally's Wing-Off Eating Competition is to benefit the Hampton Police Association.  Wally's does a number of charity events throughout the year to help the police and fire departments of Hampton.
So, if you think you make a killer wing sauce, send an email to events@the603.com and let them know you want in on the Twisted Tea Sweet Tea Whiskey Sauce competition.
It all goes down at 6pm on Friday, February 23 at Wally's (144 Ashworth Avenue), in the fabulous beach town of Hampton, New Hampshire. Heads up, that's tomorrow!
It's officially a Thirsty Thursday night too, so everything you need to eat and drink for charity is right here.  Bring your best wing-eating game and don't have dinner ahead of time.
40 of the Best Tattoo Shops in New Hampshire
See below for the 40 best tattoo shops in New Hampshire! Let's see the artwork...
We'll Miss These 20 New Hampshire Restaurants That Closed in 2022