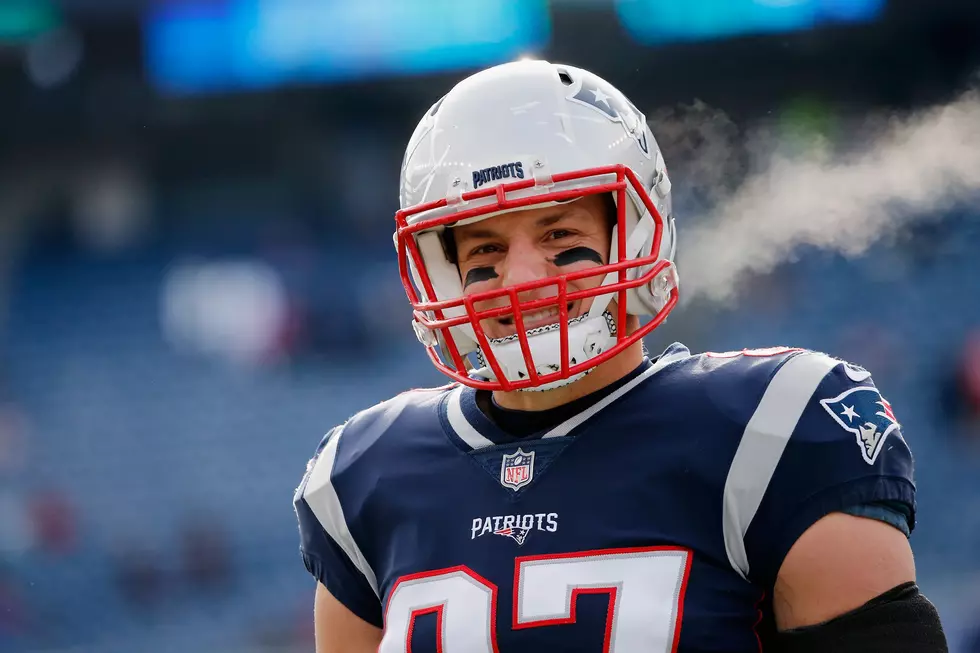 It's Official: Gronk Will Be Back With Patriots This Season
Getty Images
Finally! All of the off-season speculation can come to an end. New England Patriots elite tight-end Rob Gronkowski will be back in uniform, lined up, and ready to catch passes from Tom Brady in 2018.
Even though number 87 never said he was retiring, many thought his comments after the Patriots Super Bowl loss pointed to leaving the game. Other thought it was a maneuver to rework his contract. And when off-season workouts started this week, and Gronkowski was no where to be seen, it appeared he may have decided to call it quits.
Thankfully for Pats Nation all the worry was for not. I just wonder if he'll ride the dirt bike to Gillette Stadium this fall.