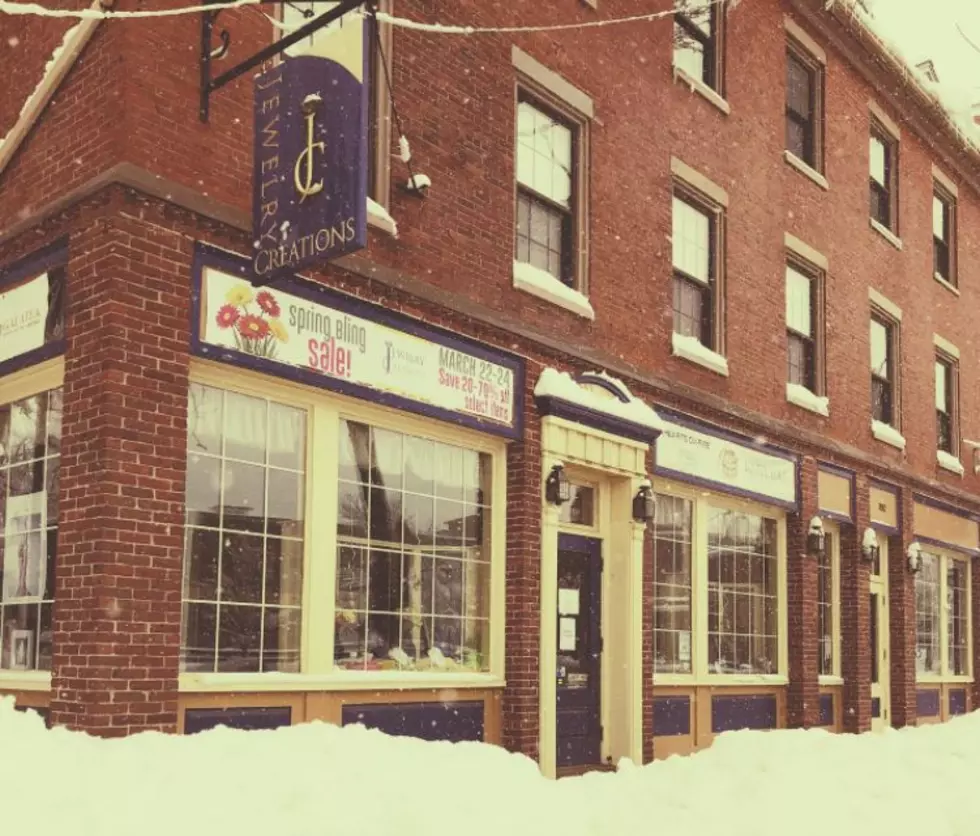 Jewelry Creations in Dover, NH, is Having an Online Snow Day Event
Jewelry Creation Nation via Facebook
We don't have to tell you that supporting local businesses this holiday season is more important than ever. This pandemic has given mom and pop shops a run for their money and no pressure or anything, but it's really up to us to help keep them afloat.
Of course, in pure 2020 fashion, mother nature scheduled a blizzard on the books eight days before Christmas. That's one of the biggest shopping days of the year. Jewelry Creations on Central Ave in downtown Dover decided to turn a negative into a positive. Sadly, they can't be open during the snow storm because the safety of their staff and customers is just too darn important. BUT there is still a way that you can support this awesome local business and maybe win some free stuff while you're at it.
All day long on December 17th, Jewelry Creations is having an online Snow Day Shopping event. Their awesome sales staff will be available all day during normal business hours via phone, email, website chat, Zoom, and even FaceTime! And GET THIS: The first ten online orders on Dec. 17 will be entered into a contest to win a $50 Gift Card! If that is not an incentive to shop, I'm not sure what is.
Check out the flyer here, and happy shopping!
7 New Hampshire Places Out-Of-Staters Can't Pronounce Correctly