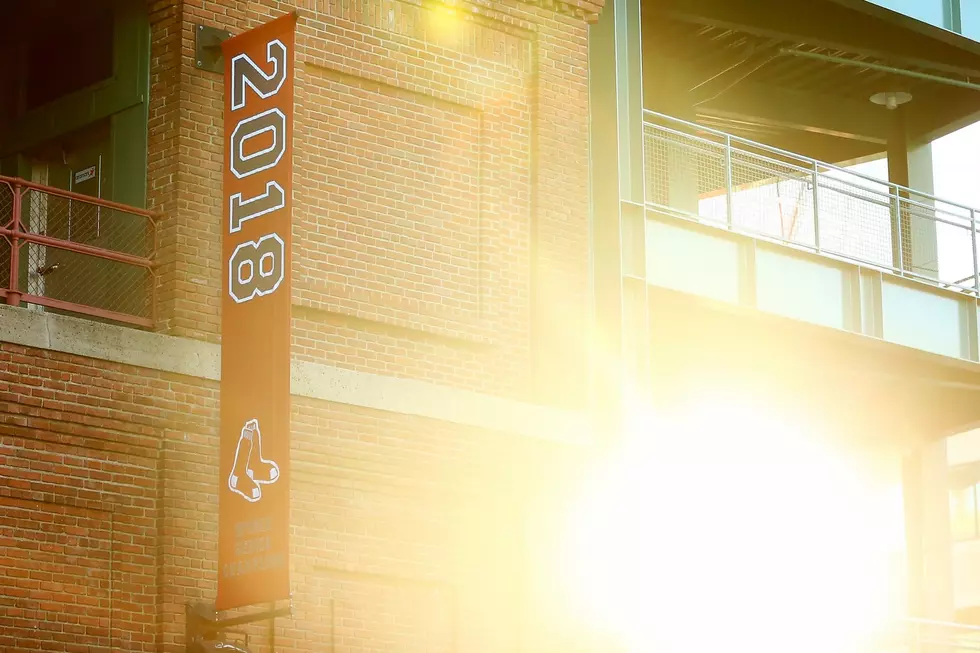 Kids See the Red Sox for Free, Adults $5 Thursday at Fenway
Adam Glanzman/Getty Images
Mother nature has basically provided a baseball fan's ultimate stay-cation on the cheap.
Financially, bringing the family to Fenway Park isn't as easy as it was ten or fifteen years ago. Parking, ticket prices, and concessions all help fund the largest payroll in Major League Baseball.
However, tomorrow's (Thursday, August 22) a little different. Those under 18, not the sometimes cutoff of 12 with "kids prices" (that's right, you won't have to life teach by example, and guilt your 13-year-old back to 11 in order to save a few bucks) can take in tomorrow's game for free, and you'll only pay a five spot.
Also, all gate proceeds will be donated to the Jimmy Fund as part of fundraising for next week's Jimmy Fund Radio-Telethon, according to NESN.
Why the sudden rollback? Well, the Red Sox and Kansas City Royals were locked in an extra innings game Aug. 7, which was suspended due to rain. Thanks to the grind of MLB's schedule, the two teams couldn't play the following day and agreed to make it up Thursday.
This will be a fairly historical event. Red Sox president and CEO Sam Kennedy said in a statement "We haven't had a suspended game that wasn't played the following day in over 50 years," according to NESN.