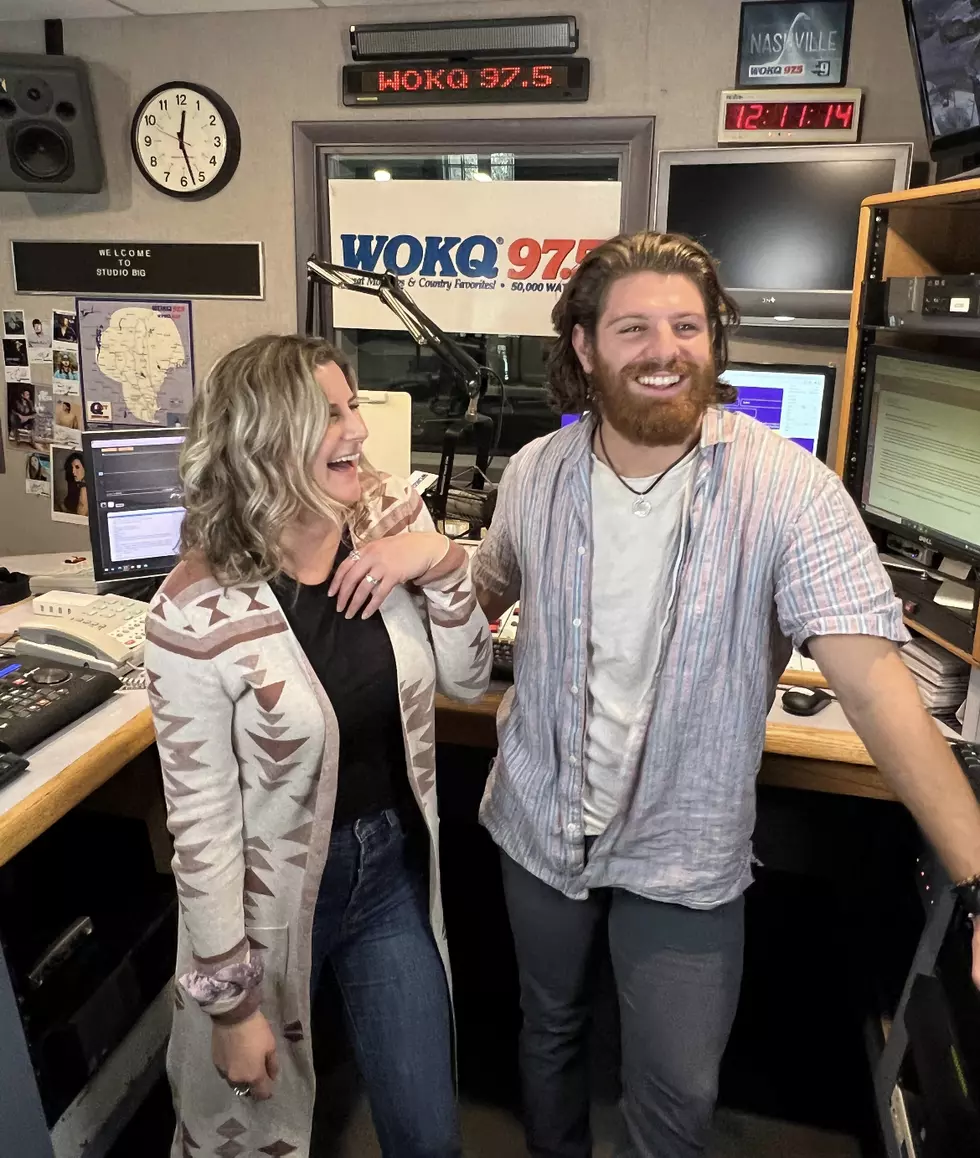 'Kira and Logan in the Morning' ON DEMAND: Is a Gift Card for Mom's Day a Cop-Out?
Kira Lew
Did you know 'Kira and Logan in the Morning' is now available in podcast form? IT'S TRUE! You can listen to us whenever, wherever! Just search 'Kira and Logan in the Morning' wherever you listen to podcasts!
Or better yet, just click here.
Today, May 6th 2022, we talked about:  
The Good Stuff: A mama duck was reunited with her ducklings thanks to Animal Control officers in Manchester, New Hampshire AND a family in Cape Cod brought home a baby coyote thinking it was a puppy. DOH!
Famous People 411: Kane Brown gave us the gift of new music on this FRESH MUSIC FRI-YAY. It's called "Like I Love Country Music", and it's a jam!
Kan't Beat Kira "Yes or BS Edition": Andrea, a teacher from Seabrook and mother of four, pulled out a win on this feel-good Fri-YAY! She was able to sniff out the real Kentucky Derby horses from the fake ones. CyberKnife is an actual horse, Wind Mariah is not.  She's skipping into this Mother's Day weekend with a pair of tickets to see Tim McGraw. Not too shabby!
Jake from Kingston had a Mother's Day Dilemma: Is it lazy or lame to get your mom a gift card for mothers day? What do moms actually want? We had a few moms call in who said they would prefer their family take things off their plate on Mother's Day rather than get them anything. Take mom our for a nice steak dinner and make sure she doesn't have to lift a finger for the entire day. That's what she really wants!
15 Ways You Can Help People in Ukraine Right Now
As Americans watch events unfold in Ukraine, many wonder how they can help. Below is a list of organizations responding to the crisis in Ukraine along with information on how you can support their various missions.
KEEP READING: Here are the most popular baby names in every state
Using March 2019 data from the
Social Security Administration
,
Stacker
compiled a list of the most popular names in each of the 50 states and Washington D.C., according to their 2018 SSA rankings. The top five boy names and top five girl names are listed for each state, as well as the number of babies born in 2018 with that name. Historically common names like Michael only made the top five in three states, while the less common name Harper ranks in the top five for 22 states.
Curious what names are trending in your home state? Keep reading to see if your name made the top five -- or to find inspiration for naming your baby.