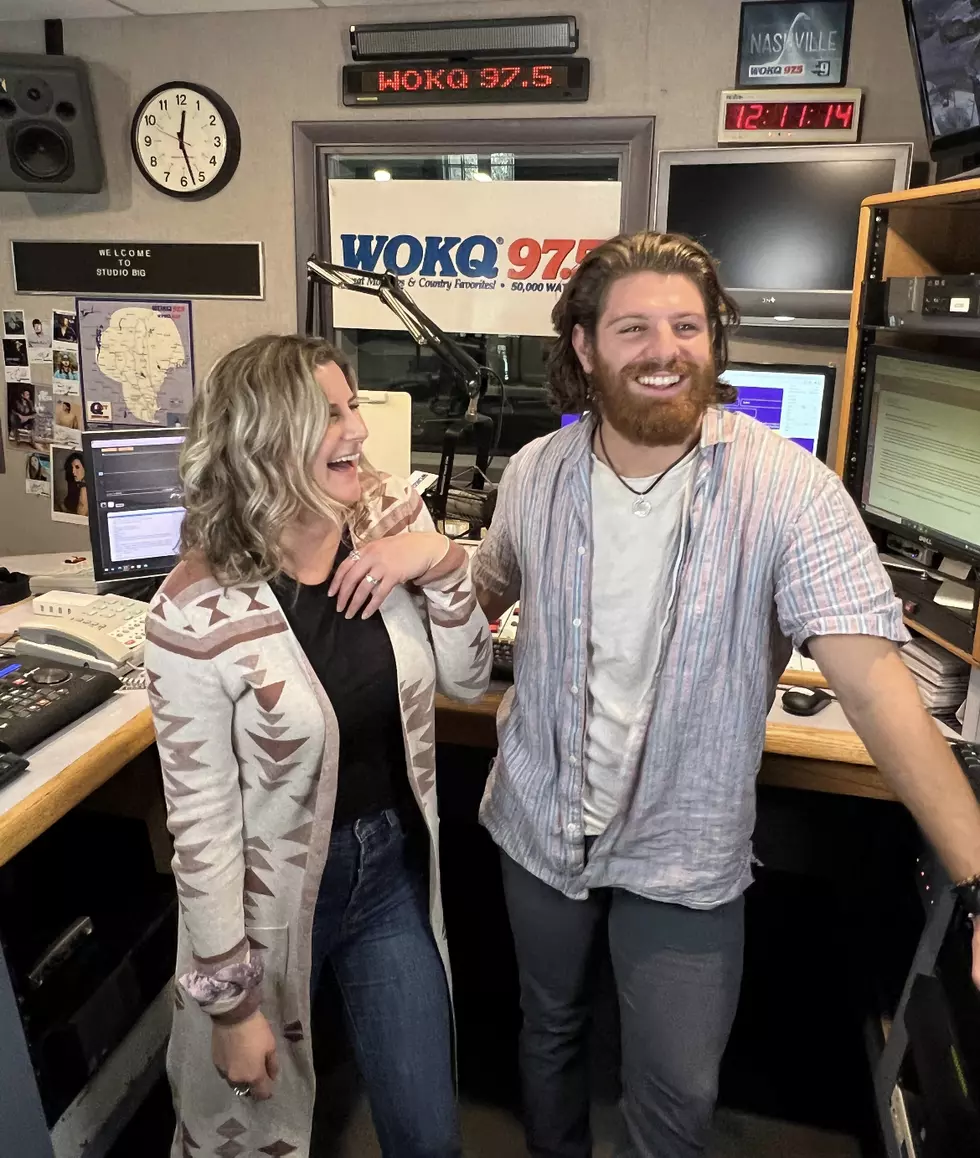 'Kira and Logan in the Morning' ON DEMAND: Your Mom in Her Element and Craigslist Price is Right
Kira Lew
Did you know 'Kira and Logan in the Morning' is now available in podcast form? IT'S TRUE! You can listen to us whenever, wherever! Just search 'Kira and Logan in the Morning' wherever you listen to podcasts!
Or better yet, just click here.
Today, May 3rd 2022, we talked about:  
The Good Stuff: A dental assistant from Texas got a 20K bonus for her 20th work-iversary, and a group of people kept a fire under control with bottles of Poland Spring water.
Famous People 411: Ashton Kutcher joined Thomas Rhett on stage at the STAGECOACH music festival. They sang a rendition of Garth Brook's "Friends in Low Places". Speaking of Garth, his concert in Baton Rouge started an earthquake while he was performing "Callin' Baton Rouge". Sounds like we Garth fans in New England have a challenge on our hands! We must also start an earthquake when he comes to Gillette stadium.
Second Date Update: Kerry was ghosting Josh because he was a sloppy eater. She said he ruined "Panera" for her and that used to be her favorite spot! It was pretty hard and cringey but hey, isn't Second Date Update always that way?
Mom's Gonna Mom: In honor of Mother's Day approaching on Sunday, we asked "what does your mom look like in her element". For me, my mom is fresh off a Botox appointment with a decaf coffee in hand and she's sifting though the clearance racks at TJ Maxx. Think about what your mom looks like in her element, or her "happy place", and try to create that for her on Sunday. That's my little tip for you!
15 Ways You Can Help People in Ukraine Right Now
As Americans watch events unfold in Ukraine, many wonder how they can help. Below is a list of organizations responding to the crisis in Ukraine along with information on how you can support their various missions.
KEEP READING: Here are the most popular baby names in every state
Using March 2019 data from the
Social Security Administration
,
Stacker
compiled a list of the most popular names in each of the 50 states and Washington D.C., according to their 2018 SSA rankings. The top five boy names and top five girl names are listed for each state, as well as the number of babies born in 2018 with that name. Historically common names like Michael only made the top five in three states, while the less common name Harper ranks in the top five for 22 states.
Curious what names are trending in your home state? Keep reading to see if your name made the top five -- or to find inspiration for naming your baby.