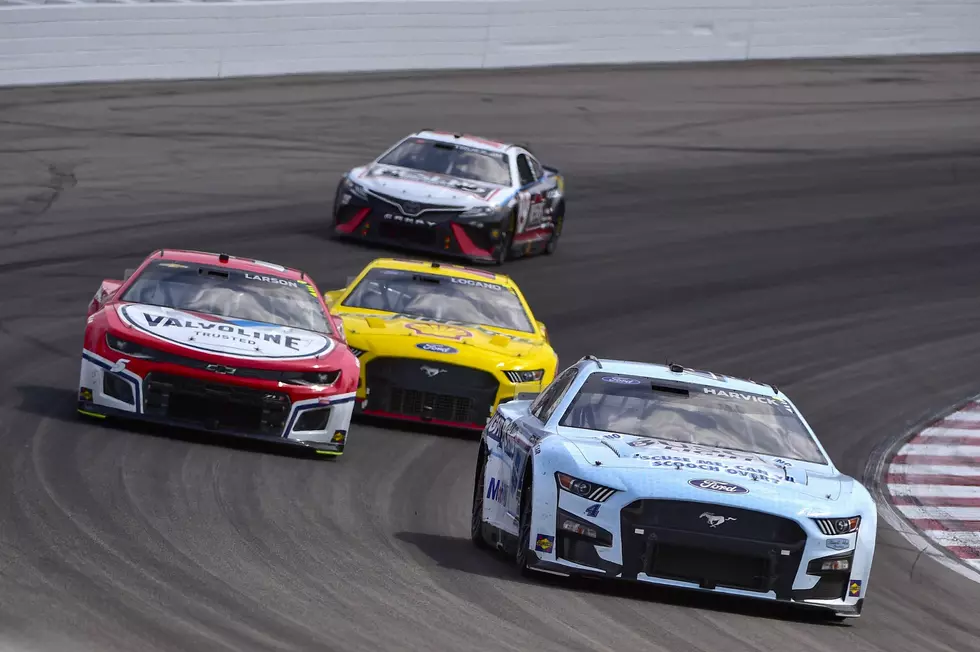 Love NASCAR? Meet a Champion Driver in Londonderry, NH
Getty Images
As a motorsport racing fan, you geek out at the chance to catch just a glimpse of a famous driver, let alone meet one.
The NASCAR Cup Series drivers are the elite drivers who are in the limelight on and off the track, fiercely competitive, and hooked on the need for speed and all the aerodynamics that are part of the sport.
If you had the opportunity to meet your favorite band or artist, you would go crazy with excitement, right?  Well, race fans are the same with their drivers.  Whether you love or hate the drivers, you still respect the talent and the sport.
So, if you are a NASCAR fan, here's the chance to meet the 2018 NASCAR Cup Series Champion, Joey Logano.  He's here for the NASCAR Ambetter 301 Cup Series Race at the New Hampshire Motor Speedway on Sunday, July 17.
Logano has a love/hate relationship with his fans.  He has an edge about him which rubs some race fans the wrong way, but the fact is he is a brilliant race car driver, who does what he has to do to get the job done.  Joey doesn't play nice on the track.  He is there to win, and he will tell you that.
Parents, if you have a child who's a track rat, here's your chance to be a hero, because Joey Logano will be at Planet Fitness in Londonderry, NH on Saturday, July 16, for a meet and greet with fans and club members.
This is free and open to the public.  The famous driver of the #22 Shell Pennzoil Ford will be at the club from 3pm - 5pm, with media interviews from 3-3:30 pm.
For tickets to the July 17 race, go to nhms.com. For meet and greet info, go to planetfitness.com.
12 of the Best Campgrounds in New Hampshire
10 Ways You Know It's Summer in New Hampshire According to Granite Staters