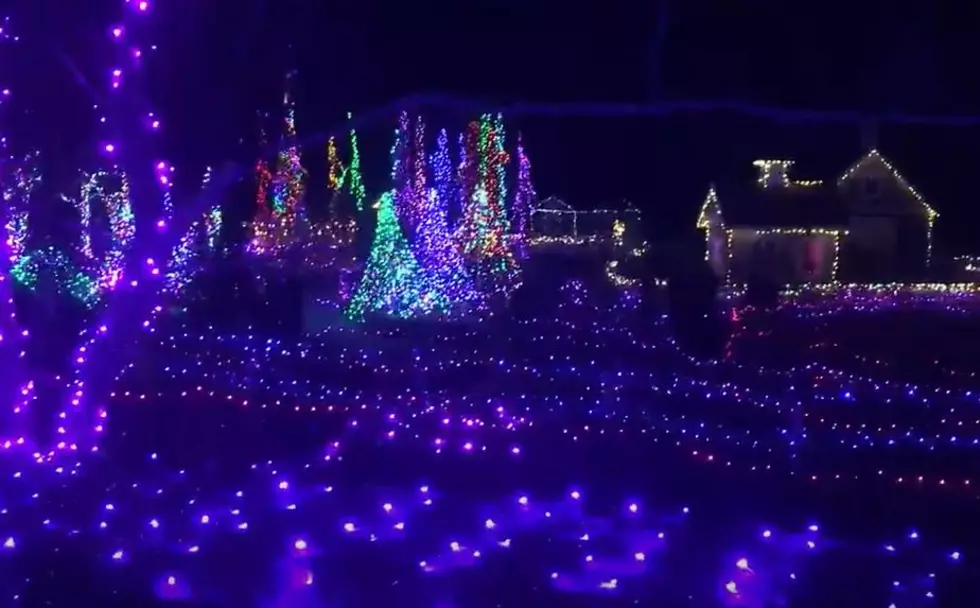 Maine Holiday Lights Display Named One Of The Best In America
Youtube
Over the last few years, we have seen the popularity of Christmas / Holiday lights displays really take off.  They had been gaining traction in the years leading up to 2020, but the pandemic really made them shine (no pun intended).  They became a great, socially distanced, alternative to other forms of Christmas gatherings.
Of course, here in Maine, there can be no doubt that the OG Christmas / Holiday lights display is the Coastal Maine Botanical Gardens' "Gardens Aglow" event.
It appears the 2022 running of the event, the 8th time they have hosted the event, will be momentous.  Earlier this year, we learned that the attraction would be returning to a "walking" format.  Because of the pandemic, the event had been a drive-thru attraction in 2020 and 2021.
Now, we are hearing that it has been named one of the best Botanical Garden Holiday Lights Displays in the country, according to USA Today.  In fact, Gardens Aglow is the only finalist from New England.  Actually, with the exception of a handful in NY, PA, and IL, the rest of the finalists are all from the south.
Other finalists include Dazzling Nights at Harry P. Leu Gardens in Orlando, Fantasy In Lights at Callaway Gardens in Pine Mountain, Georgia, Galaxy of Lights at Huntsville Botanical Garden, and Garden Lights, Holiday Nights at Atlanta Botanical.
You can vote for Gardens Aglow HERE
This year's Coastal Maine Botanical Gardens' Gardens Aglow covers 14 acres and uses three quarters of a million lights.  It really is a magic experience that you need to take the kids to!
Opening day will be Saturday, November 19th, 2022.  The attraction will run on select nights through December 31st.
Ticket prices will be $18 for adults, $16 for senior citizens, and $10 for kids aged 3 to 17.  Kids under 3 are free and they have a family special (2 adults and 2 kids) for $45.  There are also specials for Coastal Maine Botanical Gardens members.
Get your tickets now by clicking HERE
The Longest Rivers In Maine
Check out this list of the longest rivers in the State of Maine. This data comes from
Wikipedia