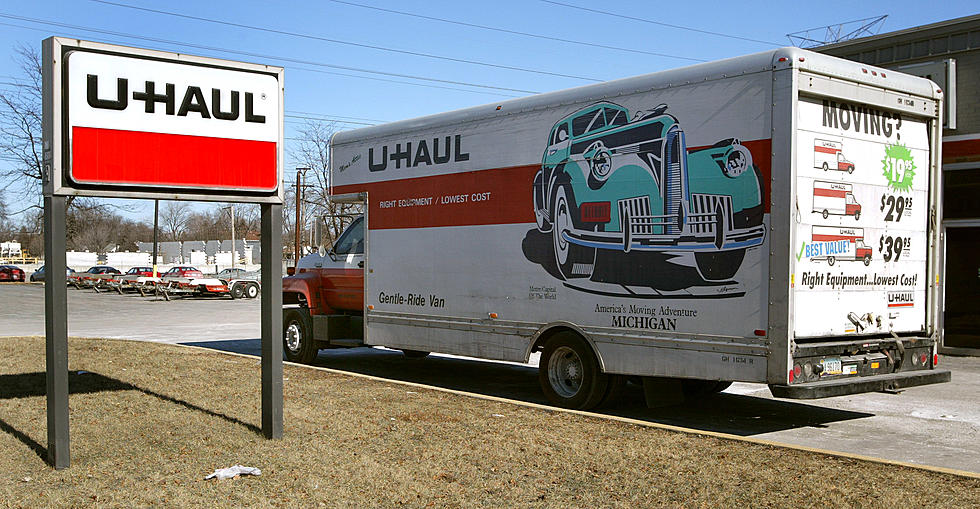 Maine Man Spray Paints U Haul Truck Black, Doesn't Fool Police
Getty Images
Black was not the new orange for one man, who allegedly stole a U Haul truck in Auburn, Maine, and disguised it in a completely different color.
According to WCSH 6, twenty five year old George Sproul of Bridgton has been arrested on multiple charges. Monday night close to midnight, police attempted to pull him over, but he started to increase speed. Before breaking off their chase, police gathered enough information on the truck to discover it was also recently involved in burglary investigation. Shortly afterwards, Cumberland County Sheriff's deputies spotted the truck on the same highway. After running over a spike mat, Sproul surrendered.
Police said an acquaintance of Sproul rented the truck from a U-Haul office in Auburn. The truck was not returned, and later reported stolen. Since the time of rental, the truck had been spray painted black. Why black? Well, to match the lettering of "U - Haul" of course. I mean, one would imagine this is the logic.
Sproul was arrested on charges of eluding police, reckless conduct with a dangerous weapon, driving to endanger, criminal speed and a probation revocation warrant. It's a list which is expected to grow seeing what lead up to the arrest.