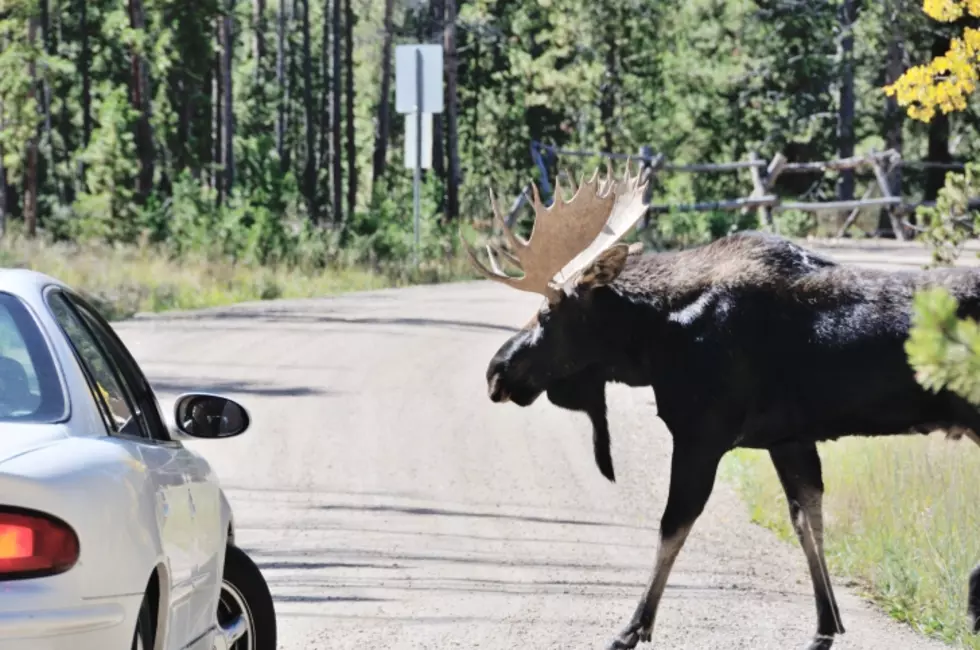 Moose Vs. Car Collisions Are on the Rise in NH
Thinkstock
Now there's a NH headline if I've ever written one.
If you find yourself in Northern New Hampshire you may want to keep an extra eye out for moose.
WMUR reports that Police for towns in the area of Carroll & Jefferson have reported at least five collisions where a vehicle has struck a moose in the past week.
No human lives were compromised but several moose have died as a result of these crashes.
So slow down, for moose sake.
Read the full story HERE.