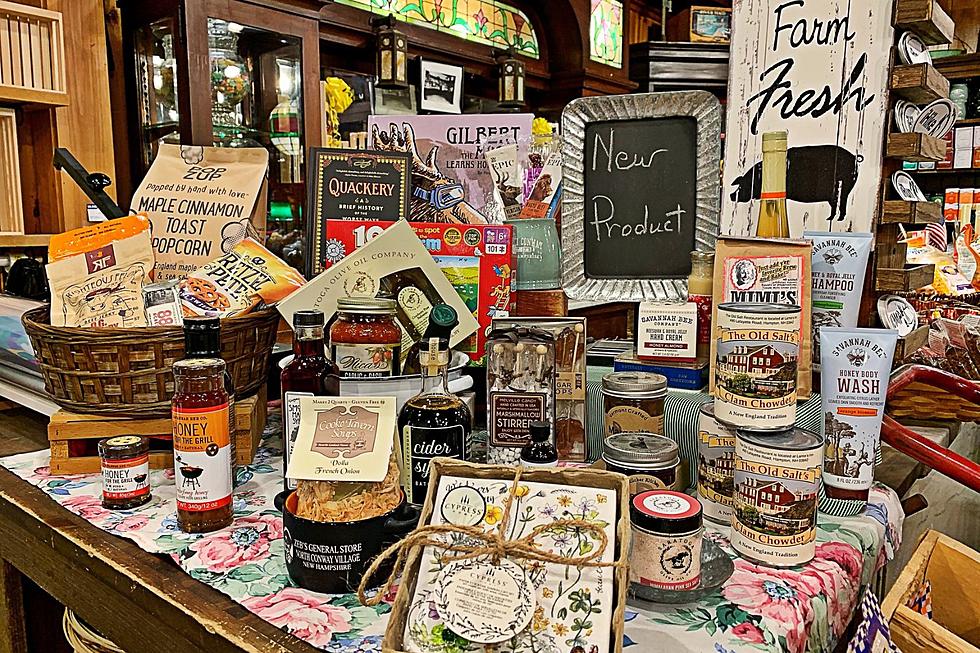 New Hampshire's Most Charming General Store is Both Nostalgic and Whimsical
Zeb's General Store via Facebook
In a world where national chains reign supreme, it's important to slow down and recognize the local businesses adding regional charm and character to the places we know and love.
The website LoveFood decided to highlight some of these locations by publishing this list of the most charming general stores in each US state, and the selection for New Hampshire is no surprise.
Located in the heart of North Conway and across the street from the famous Scenic Railroad is Zeb's General Store. The charming and whimsical general store has everything from an old-fashioned candy counter to specialty foods, nostalgic items, and other unique products. It's not uncommon to see a line form outside the door, as Zeb's is the go-to spot in town for visitors to purchase products 100% made in New England.
Here's what LoveFood had to say about Zeb's:
Retro lovers will be in heaven at Zeb's General Store. The sprawling, colorful store is a nostalgic delight, featuring an old-fashioned candy counter that's worth a trip alone. There's also an array of sodas, apparel, New England specialty foods, old fashioned-games, quirky gifts, and an impressive selection of maple syrup. In short, it's the perfect place to get lost in for an afternoon.
Now, will you reasonably spend an entire afternoon in this place? Probably not. Nonetheless, Zeb's is home to a wide variety of items and merchandise, so it's easy to lose track of time while perusing the shelves.
Zeb's is open seven days a week from 9am-6pm Monday through Saturday, and 9am-5pm on Sundays. Click here to learn more.
These Are Five of the Best Souvenir Shops in New Hampshire
Gallery Credit: Megan
These Are the Wealthiest New Hampshire Towns, Based on Per Capita Income
NeighborhoodScout, an online database of US neighborhood analytics, shared the wealthiest New Hampshire communities based on per capita income. Here's what towns were listed.
Gallery Credit: Megan