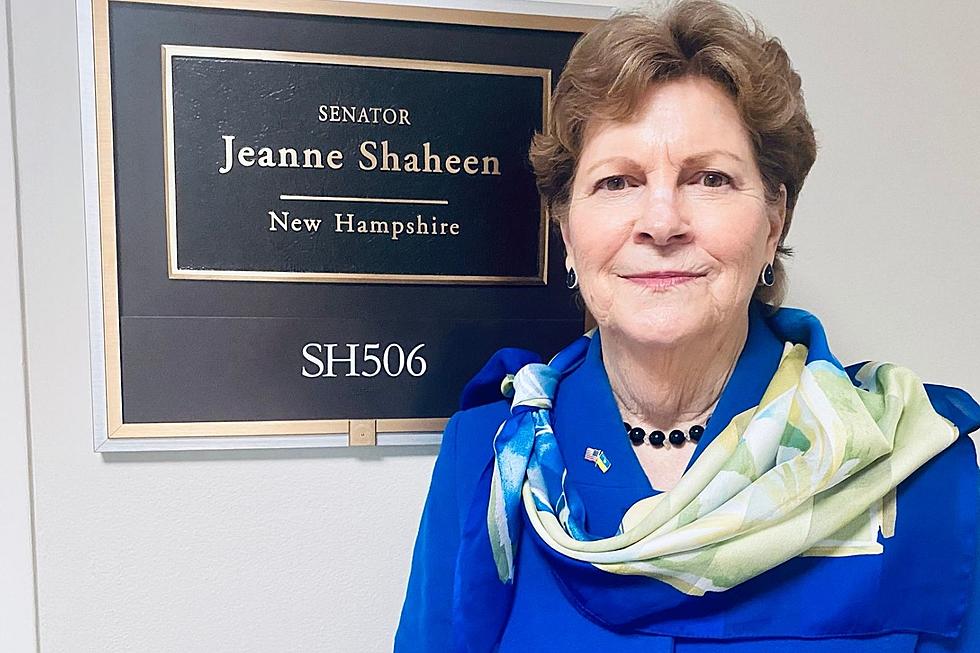 NH Sen. Jeanne Shaheen Tests Positive for COVID-19
Sen. Jeanne Shaheen wearing her Ukraine-U.S. flag pin to the State of the Union address (Sen. Jeanne Shaheen)
Sen. Jeanne Shaheen announced she has tested positive for COVID-19, the second prominent Democrat to disclose the news on Sunday.
"Today, I tested positive for COVID-19. I'm abiding by all public health protocols to quarantine. Grateful for 3 shots that made this a mild case, and a reminder to all who have not been vaccinated to do so ASAP," Shaheen, 75,  said on her social media platforms.
Shaheen has maintained a robust schedule, traveling frequently the past few months between New Hampshire and Washington. She traveled to the Munich Security Conference in Germany with a congressional delegation just before the invasion of Ukraine by Russia.
Shaheen's office said she is at her New Hampshire home.
Former President Barck Obama also made his COVID-19 positive test public on Sunday after experiencing a scratchy throat. Like Shaheen, has was happy to be have taken the COVID-19 vaccine and encouraged others to do so.
Contact reporter Dan Alexander at Dan.Alexander@townsquaremedia.com or via Twitter @DanAlexanderNH
13 St. Patrick's Day Events Happening in NH in 2022