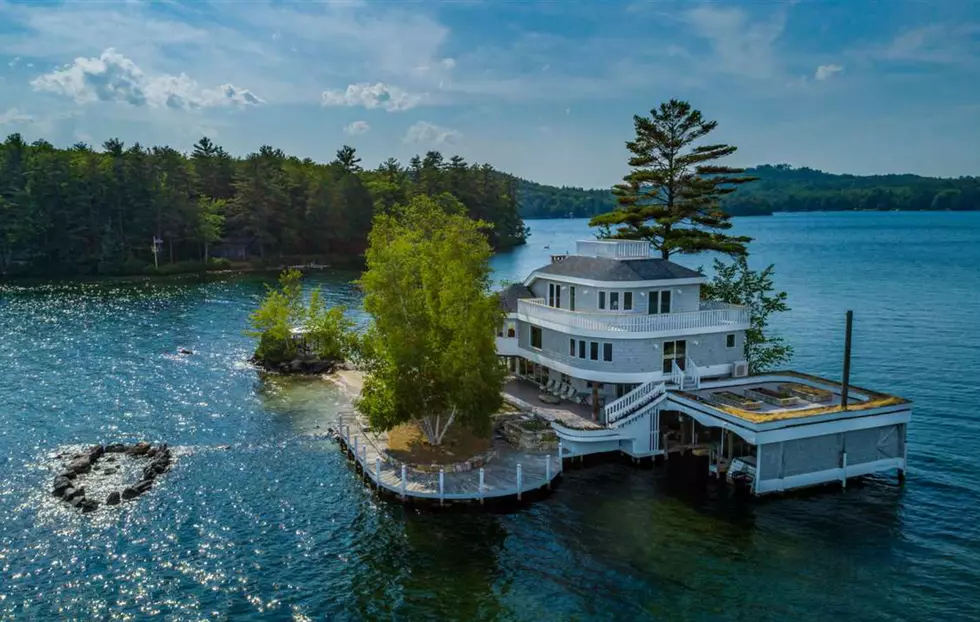 Own Your Very Own Island on New Hampshire's Lake Winnipesaukee
Credit Becky Fuller/Mark Ashley Maxfield Real Estate
If your dream was to own a house on the lake, well, Maxfield Real Estate in New Hampshire wants to talk to you!
The report from NECN says the private island home includes a sandy beach, a dock and a double slip boathouse with a boat life! And, that's just the outside! The inside of the mansion has amenities such as huge windows and an elevator!
I was actually shocked at the price of the home. I thought for sure it would be a lot more expensive than $2,195.000. But, that's the asking price. If you think about it, 2 million dollars for your own island is a pretty good deal.
Maybe you have some close relatives or friends who would like to move in with you, that way you could all split the costs!
Anyway, it's nice to sit back and take a few minutes to daydream about owning your own island and just getting away from the daily grind. Head over to Maxfield Real Estate's website and check out ALL THE PHOTOS of this beautiful property. And, if by chance you do happen to close the deal, I'll be looking for an invite to your housewarming party. I'll bring the beverages!