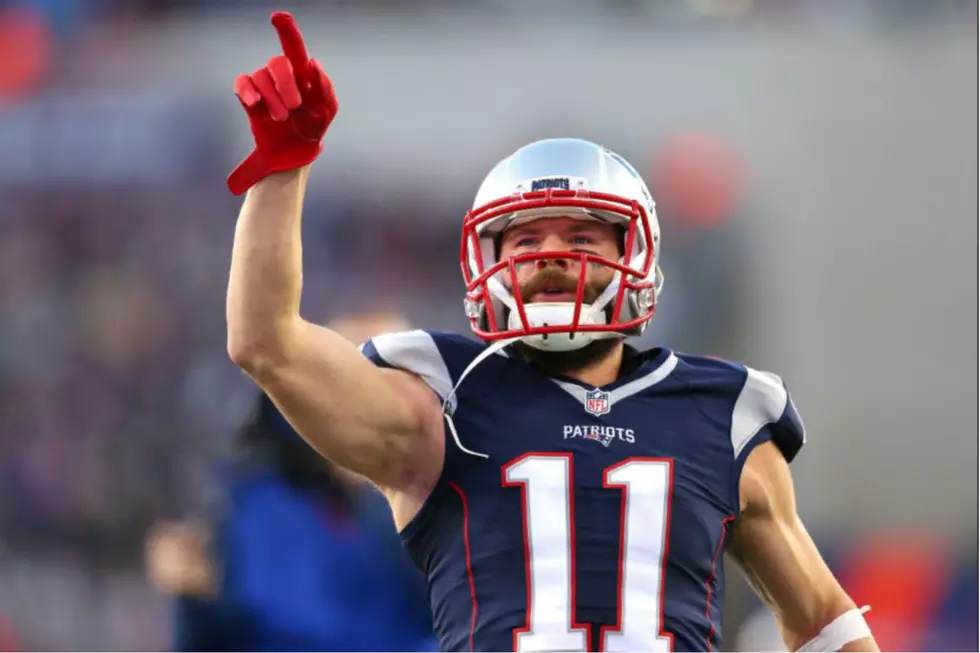 Patriots Wide Receiver Julian Edelman Is Facing A Four Game Suspension
Getty Images
UH OH! This sounds like a familiar scenario. One of our star players being faced with a four-game suspension except for this time the reason isn't deflated balls. Edelman allegedly violated the NFL's policy around taking performance-enhancing drugs.
According to ESPN, the suspension means Edelman would miss the Patriots first four games of the season against Houston, Jacksonville, Detroit, and Miami.
Edelman will be appealing the suspension in hopes to reverse it or at least reduce the number of games he will miss.