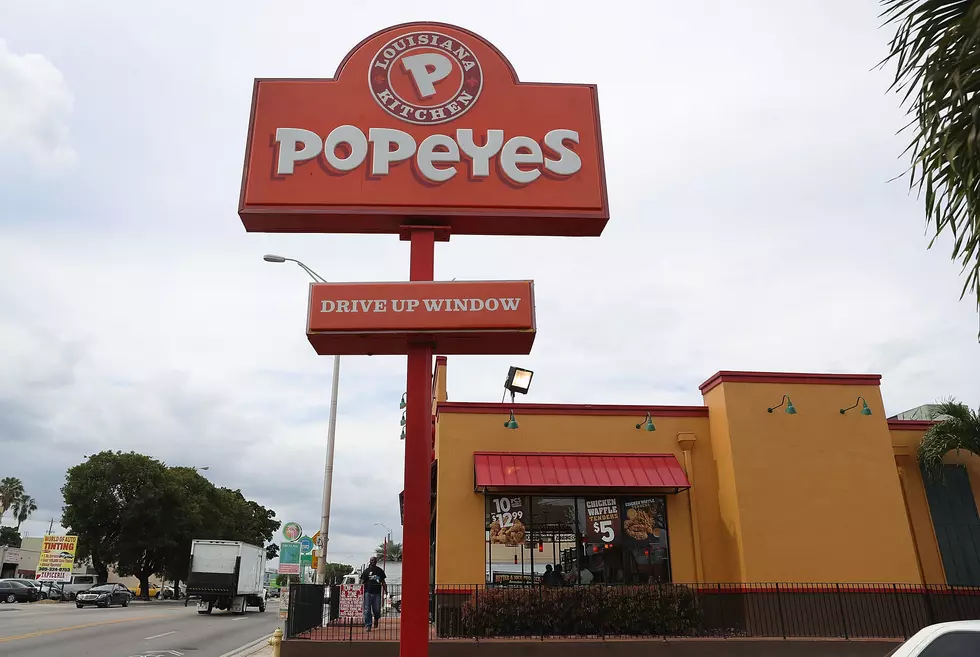 Popeyes in Manchester, NH, Is Opening This December
Getty Images
There is something about biting into a chicken sandwich that feels like someone is hugging your soul. And let's face it, we could all use a soul hug these days.
I have been craving all of the comfort foods lately probably because it's a pandemic and also getting really cold out. DOUBLE WHAMMY!
Well, the Granite State is getting a new Popeyes location and the timing could not be better.
According to the Patch, Popeyes Louisiana Chicken is opening at 716 South Willow Street in Manchester, New Hampshire, on December 15.
Residents of the Queen City might remember that building being a Pizza Hut a few years ago.
The opening means jobs for between 50-60 people which is excellent news! They are hiring both part and full time positions, according to Patch, and if you are interested, you can text can text "PNpopeyes" to 242424 to apply for jobs online or schedule a virtual interview.
Inside the restaurant will have seating for up to 50 people, the article stated, but I imagine social distancing will be in place in the dining room while we are still living in pandemic mode.
The site also states that drive-thru has been extremely popular at other locations during the pandemic. I believe it! The only other Popeyes locations in New Hampshire are in Nashua and Salem.
All this talk about Popeyes has me craving a chicken sandwich in the worst way! Especially after reading how the Popeyes website describes this crispy, juicy, delicacy:
"tender all-white meat chicken breast fillet, marinated in authentic blend of Louisiana seasonings, hand battered, and breaded in buttermilk coating. Served with pickles, classic or spicy mayonnaise, served on a warm and toasted buttery bun."
12 of the Best Breweries in NH Decided by Granite Staters