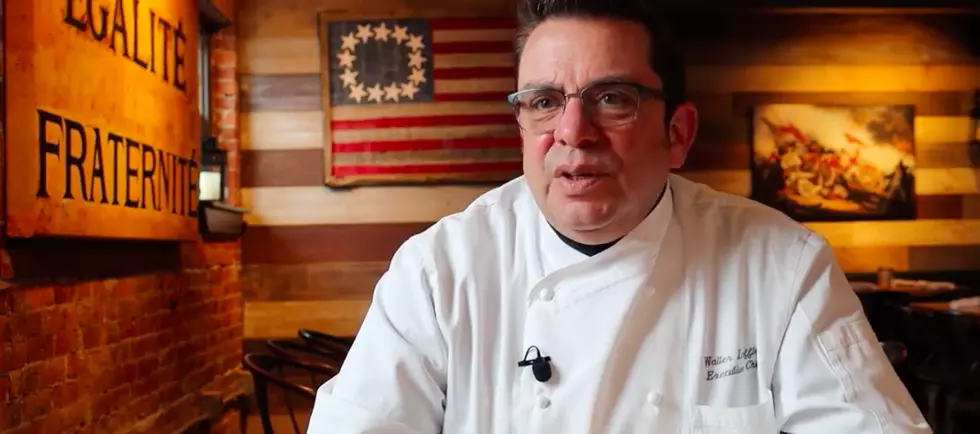 Revolution Tap Room & Grill in NH Gets 5-Star, 5-Diamond Chef
Screen Pic from Revolution FB page...
Things are looking up at the Revolution Tap Room & Grill, which happens to be right down the street from my apartment in Rochester.  They have just brought on Chef Walter Leffler who is a 5-Star, 5-Diamond Chef according to Fosters.com.  So, what is a rock star chef like Walter Leffler doing in Rochester?  Turns out retirement was not for him.  After serving stars like Shaquille O'Neal, Nancy Regan, Anthony Bourdain he retired and moved to Maine.  After more than 40 years of serving up delicious food, he became bored with retired life and wanted to get back into action.
He applied at numerous places, but his list of accomplishments made him a bit overqualified and probably intimidating to some.  The Revolution Tap Room & Grill knows a good thing when they see it.  Chef Leffler's skill has impressed Presidents and First Ladies.  Now we have him here in New Hampshire and I can't wait to get a lobster grilled cheese from Revolution Tap Room & Grill.
Chef Leffler has completely revamped the Revolution Tap Room & Grill's menu so I am sure you will be delighted with the offerings, even if you aren't a celebrity.  The restaurant is coming back strong with this hire just after pandemic closures have nearly decimated the restaurant industry.  Chef Leffler tells Fosters.com, "Retirement wasn't for me, so I was glad to be able to get back to work and join a place like Revolution, where I have the freedom to be as creative as possible in executing a menu that's unlike anything in the area.  I've been proud to cook for every president since Richard Nixon, not to mention some pretty famous people along the way."  Now he is all ours.  I can't wait to pop down the street for some delicious food!
These 10 NH Places Bring Back the Best Memories