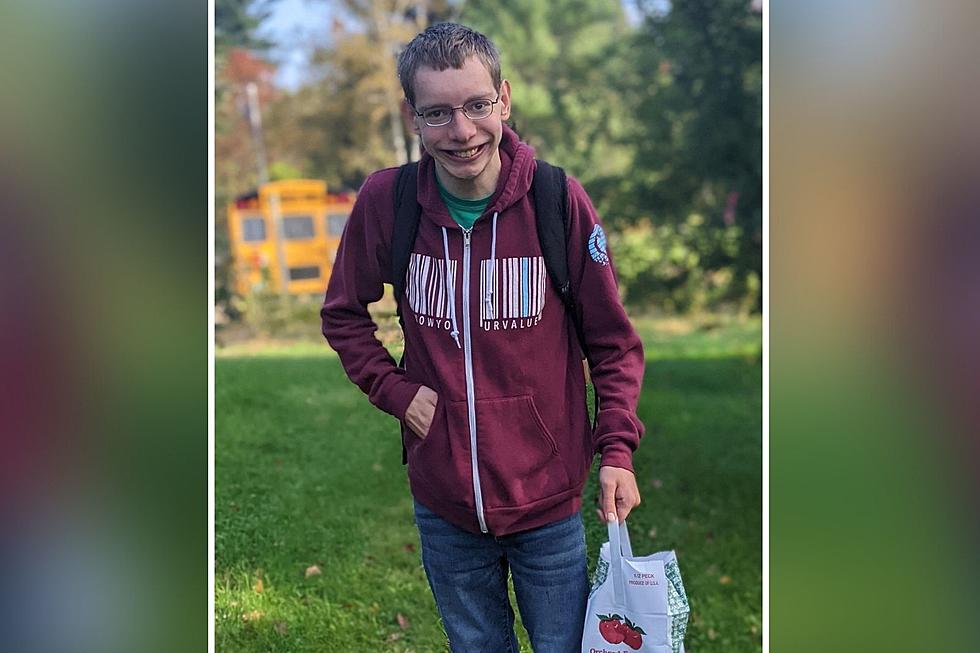 Small Action, Massive Impact – The Heartwarming Story of a Wolfeboro, New Hampshire Teen
Jordan Legere
That fella smiling ear-to-ear that you're looking at is 19-year-old Andrew Cray from Wolfeboro, New Hampshire. Andrew is super passionate about radio and his dream is to one day be on the radio.
And he doesn't know it, but Andrew just taught me that what you think is the absolute smallest action, could possibly mean the absolute world to someone else.
My friend Jordan, who is clearly a solid human based on her career path (and just in general), works as part of the STAR program in out of Kingswood Regional High School in Wolfeboro. The program focuses on transitional life skills for students 14-21.
Jordan reached out to me a couple of weeks ago, mentioning that Andrew happened to be listening to the show. When Jordan told him that she actually knows me, she told me his response was to "freak out and said maybe one day I could tour the studio."
Giving clients, listeners, and anyone in between tours of radio stations is nothing new. I've done it my whole career, as have most people in radio. It's just part of the gig (and one of the fun parts, honestly, to see how in awe listeners get. Especially the ones with a true passion for music/radio.) So, telling Jordan that he could totally come by for a tour sometime, to me, was no big thing. It was just a small action to me.
But I found out today that to Andrew -- it was something that had an massive impact with him.
Jordan reached out to me this morning to try to hammer down a date. But that's not all she talked to me about. Because what she said next absolutely floored me, and taught me a huge lesson.
"OK, so he literally talks about it every day. He is working on focusing while working so he's getting points to earn to visit Jadd and the studio. I can't thank you enough for this. He's a whole new kid since we started this incentive. All day he says, 'I'm going to focus and behave so I can make Jadd proud.'"
First things first -- Andrew, you already have made me proud, buddy.
Secondly -- let this be a lesson to all of us. Actions do matter. Including the ones that may not seem like much to us. Sometimes, those "small actions" -- those are the ones that can leave the biggest impact.
Thank you, Andrew. See you soon!
Let's transition from one of the best things to happen to me in 2021 to the best TV shows of 2021
The Best Movies of 2021
Our film critic ranks the 10 best films of the year.
The Most Popular Movies on Netflix This Week
These are the top ten most-watched movies on Netflix in the U.S. for the week of February 13, 2022.