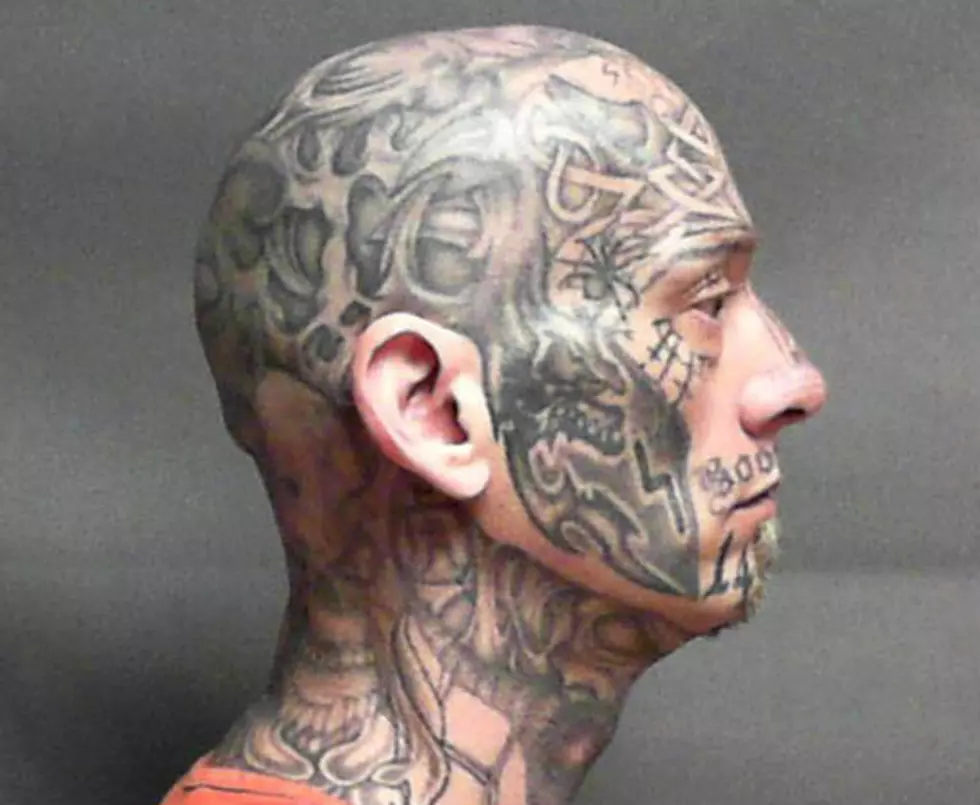 Tattood NH Fugitive Captured In Pennsylvania
U.S. Marshals photo
(Concord, NH) - Officials say they have arrested Eric Judkins who had failed to return to a halfway house in Manchester Monday.
The U.S. Marshal's Service had been on the lookout for Judkins since he failed to return to Hampshire House where he was serving a 27-month sentence for assaulting a fellow prison inmate while serving time on a bank robbery charge.
He was taken into custody last night in Howard, Pennsylvania along with another fugitive.