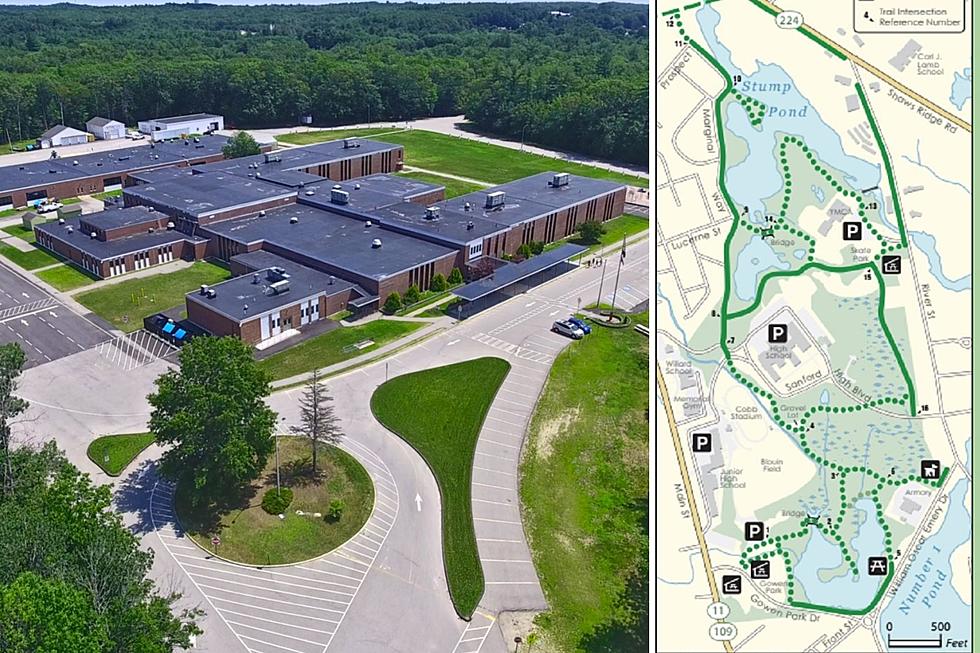 Teen Sexually Assaulted on Sanford, Maine Public Trail
Sanford Middle School (Sanford Public Schools), Sanford High School/YMCA Trail (City of Sanford)
A Sanford teen told police he was grossly sexually assaulted on a public trail after school on Tuesday.
The 13-year-old told police he was on the trail that runs from the skate park by the YMCA to Spartan Drive around 3:30 p.m,  when he encountered his assailants, according to Sanford Police.
Police did not release a description of the individuals who assaulted the teen.
A person is guilty of gross sexual assault if drugs or intoxicants are used on the victim, according to the Maine Criminal Code.
"We are encouraging people using the trail system to be aware of their surroundings, walk in groups, and report any suspicious behavior to the police department at 207-324-3644 Ext 1," Sanford Police said in a statement.
Police said they would have an increased presence on the trail.
Contact reporter Dan Alexander at Dan.Alexander@townsquaremedia.com or via Twitter @DanAlexanderNH
Trending Stories for Seacoast Current (March 14-20, 2022)