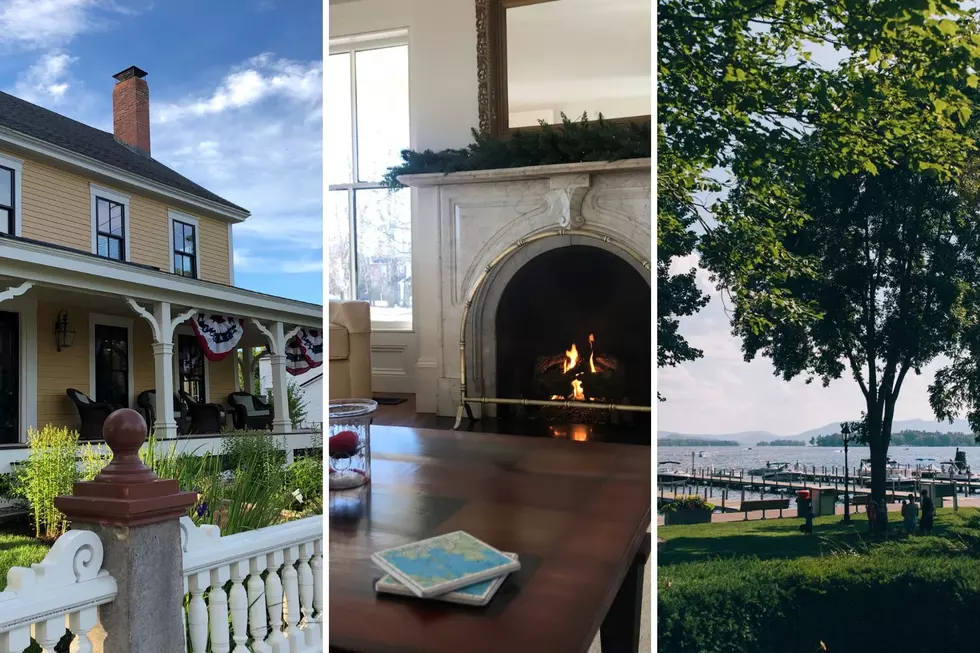 The #4 Best Hotel in the Entire World is in New Hampshire
Pickering House Inn via Facebook
What an incredible achievement!  Travel and Leisure Magazine released its Top 100 Hotels in the world, and only 2 from the United States made it into the top 10. New Hampshire shined brightest for the United States in that #4 spot, while a hotel in New York City snagged the #8 spot.
Drum roll please!
Congratulations to the luxurious Pickering House Inn in Wolfeboro on Lake Winnipesaukee.   According to Travel and Leisure Magazine, its score of 98.95 out of 100 is well-deserved, earning it the #4 spot of best hotels in the world.
A two-year renovation finished in 2018 transformed this historic home built in 1813 into a charming 10-room guesthouse. Not far from the bucolic shores of Lake Winnipesaukee, the inn's individually designed rooms come with a gourmet breakfast expertly prepared by executive chef Jonathan Hudak.
But, of course, the accolades don't end there, as the Pickering House Inn was also named the #1 Best Hotel in the entire country and in New England by Travel and Leisure Magazine.
And get this, since we're talking the entire world, Pickering House Inn landed in the fourth spot in the world, just behind three breathtaking hotels in Montalcino, Italy in Tuscany, Santorini, Greece, and the Maldives.
The next US hotel in this Top 100 Best Hotels in the World list doesn't show up until Palm Beach, Florida, at #19, and the only other hotel in New England to make this list is Twin Falls in Barnard, Vermont, at #73.
19 hotels in total from the US made this list.
This Mansion on New Hampshire's Lake Winnipesaukee Has an Elevator and Private Beach
Let's Walk Through This Lake Winnipesaukee, New Hampshire Home Listed at Almost $8M from
Susan Bradley with Coldwell Banker
. It includes an elevator, jetted indoor pool, and guest quarters.
LOOK: The states with the most UFO sightings
For each state, we've also included details of famous UFO sightings in that state. Of note is that almost three-quarters of all UFO sighting reports in the United States
occur between 4 p.m. and midnight
, and tend to peak between 9 and 10 p.m. Food for thought next time you're out scoping for alien life. Keep reading to see which states have had the most UFO sightings.