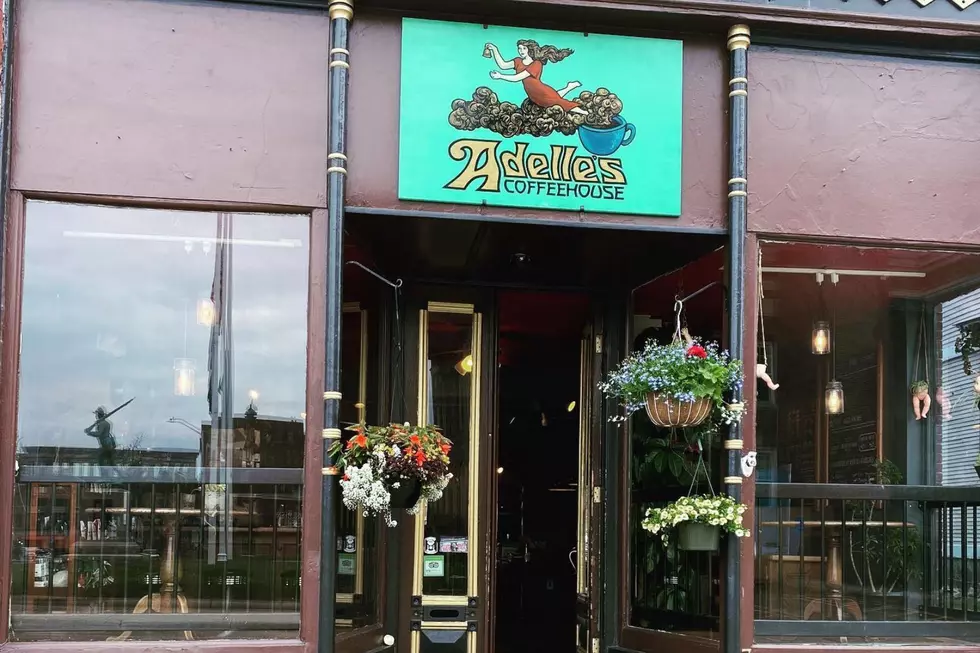 The End of an Era as Beloved Dover, NH, Coffee Shop Changes Ownership
Adelle's Coffee Shop via Facebook
Adelle's Coffee shop in downtown Dover, New Hampshire, is ending its 14-=year run.
I can hear my friends now, crying in their coffee cups. 4.5 thousand followers of Adelle's on Facebook can't be wrong.
Local coffee shops are a community of people enjoying delicious sandwiches and cakes, but most importantly, great coffee.  Coffee drinkers are worse than wine snobs in my opinion, because they discern between good and great coffee, espresso, and beans.
It's not about the fancy drinks, but the conversation that goes on while having a cup of java with friends.   Of course, the coffee and cappuccino has to be good, creative, and sometimes whimsical, but the vibe is just as important.
You don't get that vibe in a Starbucks or Dunks, because they are big franchise companies.  You only get it in your local coffee shop, and it breeds dedicated customers for years.
This is why people are so sad to see it close, but owner Nova is passing the torch to new owner Ahmet.
That new owner is no stranger to local coffeehouses.  In fact, he is the owner of Caffé Kilim in Portsmouth, another well-know local coffee shop ready to spread its wings into Dover, NH.
This is good news for Adelle's fanatics.  While the shop is closed for remodeling now, it will re-open soon, and continue to be the pulse of Dover in the heart of downtown.  The success of Caffé Kilim for the past 30 years in Dover, according to Facebook, verifies the new owner will stay true to what Dover needs and wants for a local coffee spot.
The shop is currently closed for renovations, but due to open again soon.  Stand by.
These Are 17 of the Best Coffee Shops in New Hampshire
These Are the Most Popular Pie Flavors in Each New England State