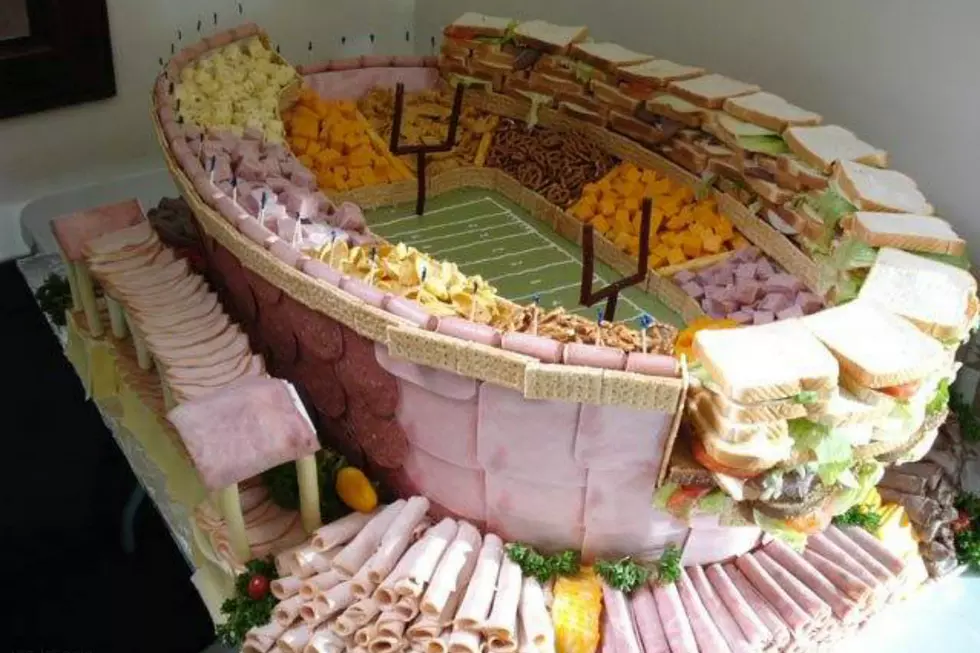 The Most Amazing Dish For Your Superbowl Party And It Requires Zero Cooking
Ken Gilbert via Facebook
Sure, you need to be pretty artistic to construct such a masterpiece but is this not the most awesome thing you have ever seen?! Any other dish will pale in comparison to this football stadium deli platter.
The cheese, ham and pretzels are going wild in the stands. The strategically placed toothpicks and crackers hold the structure in place. And what are those goal posts made out of? I NEED TO KNOW!
Maybe you don't have the skills or manpower to make this concoction for Sunday. What is the most creative dish you have seen at a superbowl party?