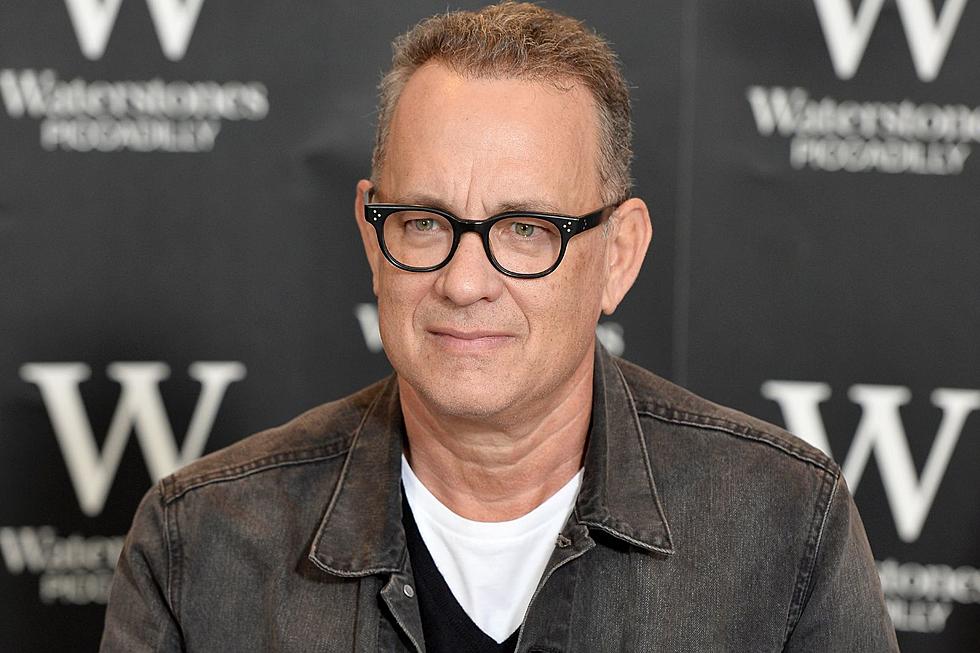 The Reason Tom Hanks Sent a Gift to This Massachusetts Store Could Be a Movie With Meg Ryan
Getty Images
Can you imagine arriving to work on a random Tuesday, opening your mail and packages, and discovering that the one and only Tom Hanks sent you a personalized gift?  Yeah, maybe in the movies and even better a romantic comedy with the rom-com queen herself, Meg Ryan. After all, who didn't love Sleepless in Seattle, You've Got Mail, and Joe Versus the Volcano with those two?
This story happens to involve a man named Tom Furrier, according to Boston.com. He owns Cambridge Typewriter in Arlington, Massachusetts. When he opened a package from Santa Monica, California, he was blown away to find a vintage typewriter called an Olympia SM-4 signed by Tom Hanks himself.
Again, this really needs to be a movie.
Along with this autographed typewriter was a handwritten note, because of course Tom has class. Actually, this poetically beautiful personalized note is beyond class:
On one hand, you are taking [it] off my shelves and out in the greater world.  On the other hand, you are giving me more space and less clutter. On the third (?) hand, you just may be giving this miracle of a machine a fuller, newer life of use.
Tom Hanks has a history of giving away typewriters from his collection, according to Boston.com. Tom Furrier said that he has always known this, but never thought he'd be on the receiving end.
According to Far Out, Tom's obsession with typewriters goes so far as owning around 250. According to the London Literature Festival, what thrills him about typewriters is that they are meant to do one thing, and one thing only, so with just a tiny amount of effort and maintenance, they'll virtually work forever.
One more reason to love Tom Hanks.
Live in a Modern Day $60 Million New England Castle on 75 Acres with a Moat
Gallery Credit: Jolana Miller
11 Items You Should Not Buy At Walmart Stores
If you're trying to save money at Walmart stores you should still avoid purchasing these items while you're there.
Gallery Credit: Billy Jenkins