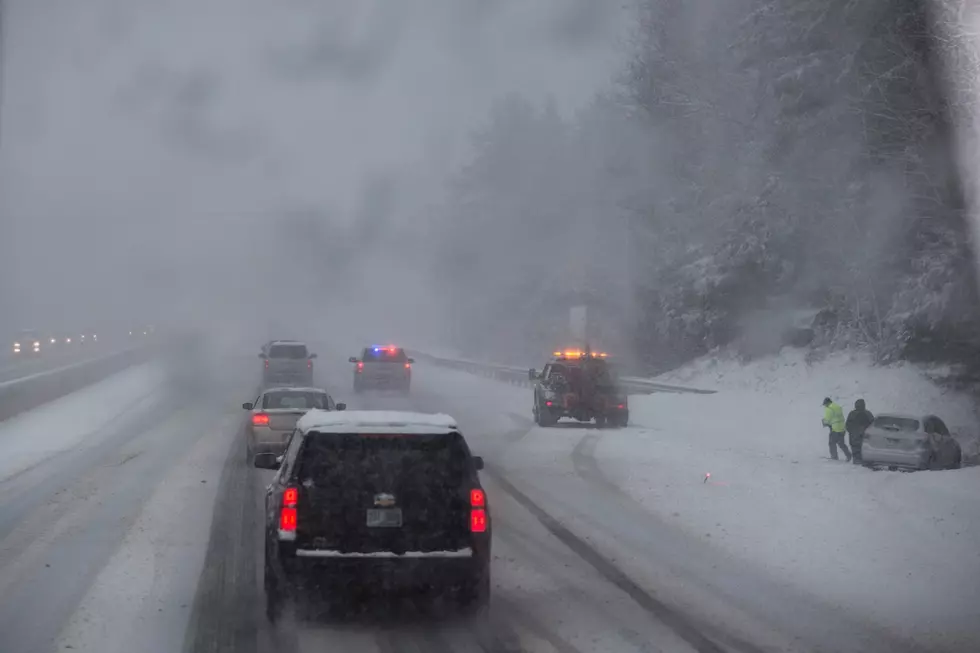 Winter In New Hampshire Is Much Closer Than You Think
Andrew Burton/Getty Images
Today is October 15, 2018. There are officially 67 more days until winter officially starts. But tell that to the weather observers at the Mount Washington Observatory.  According to their Facebook page, they've had winter like weather since last week.
While WMUR-TV is calling for cloudy and cool this week across much of the state, on Mt. Washington they got their first accumulating snowfall of the season on Saturday. Which may seem early, but they say it's actually a little later than normal.
According to the website currentresults.com, Mt. Washington usually sees snow in September. But in at least one out of four years the mountain is free of snow until October.
So how bad will it be for the rest of us this winter? Well, if you believe the Old Farmer's Almanac...and let's be honest, who doesn't? Then winter will be milder than normal, on average, with above-normal precipitation and near-normal snowfall.
This graph from the Old Farmer's Almanac show's what they're predicting for the winter.
Needless to say, it's time to think about pulling out the warmer clothes, getting the boots out, and having the snow shovel on call, just in case!
https://www.facebook.com/dialog/share_open_graph?app_id=5303202981&redirect_uri=https%3A%2F%2Fstatic.addtoany.com%2Fmenu%2Fthanks.html%23url%3Dhttps%3A%2F%2Fwww.almanac.com%2Fweather%2Flongrange%2Fregion%2Fus%2F1&display=popup&action_type=og.shares&action_properties=%7B%22object%22%3A%7B%22og%3Aurl%22%3A%22https%3A%2F%2Fwww.alma