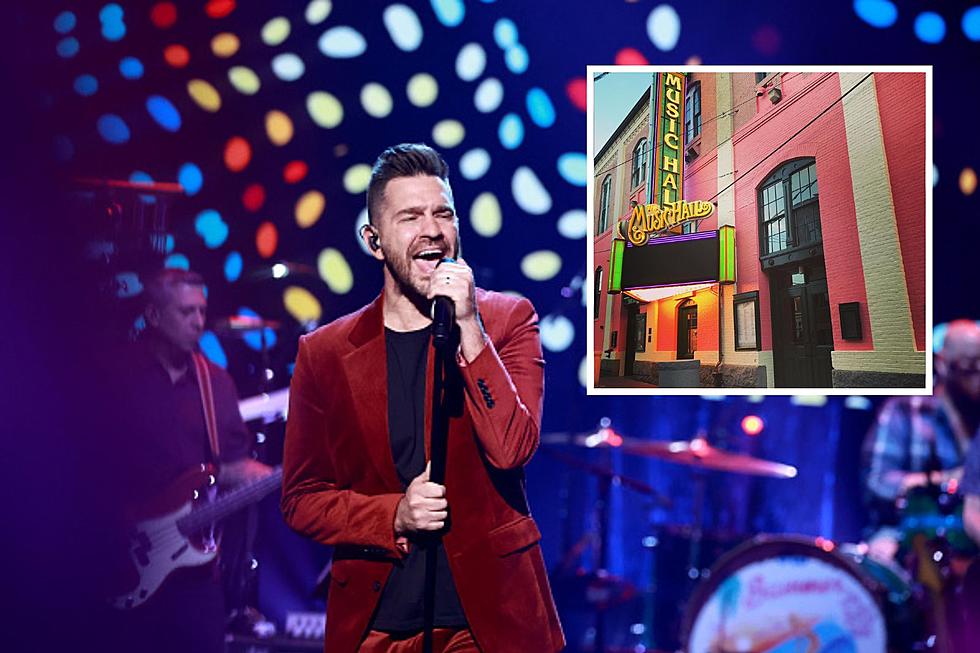 Artist Brings Stadium-Size Pop Anthems to Portsmouth Music Hall in New Hampshire
Canva, Getty
In 2015, I worked for a cluster of radio stations in Boston as a receptionist (though I preferred the title of 'Director of First Impressions') and the biggest perk of the job was I got to see all the famous people that walked through that lobby and down to the various studios. It was quite literally my job to let them in the front door. I saw everyone from Dave Coulier from Full House (aka Uncle Joey)...
...to Jojo...
...to Bono from U2 (I didn't get a pic with Bono, but hopefully you still believe me)!
Yeah, it was a pretty sweet gig! I also had the chance to meet Andy Grammer. It was around the time he started cranking out hits that graced the Billboard Top 100 charts like "Keep Your Head Up", "Fine by Me", and "Honey I'm Good".
He performed for an intimate group of radio station employees and listeners, and was the nicest guy ever. He smelled great, too!
Now, Andy is bringing his stellar voice and stadium-size pop anthems to the historic Portsmouth Music Hall on October 16! I love seeing live music at this venue, because it is so classy and historic; it feels like an elevated concert experience. Plus, there isn't a bad seat in the house.
You're not going to want to miss this awesome concert right in our backyard, so grab your tickets and get more info here!
20 Best Bars and Restaurants to Grab a Drink Before a Game or Concert at Gillette Stadium
See the 20 best places to grab a drink and a bite to eat before a game or concert at Gillette Stadium.
15 New Hampshire Phrases Out of Towners Don't Understand
In New Hampshire we have some words and phrases that have made many a tourist raise their eyebrows. It's just a little reminder that they are more than welcome to visit our beautiful state but they will never be ONE OF US. muahahaha