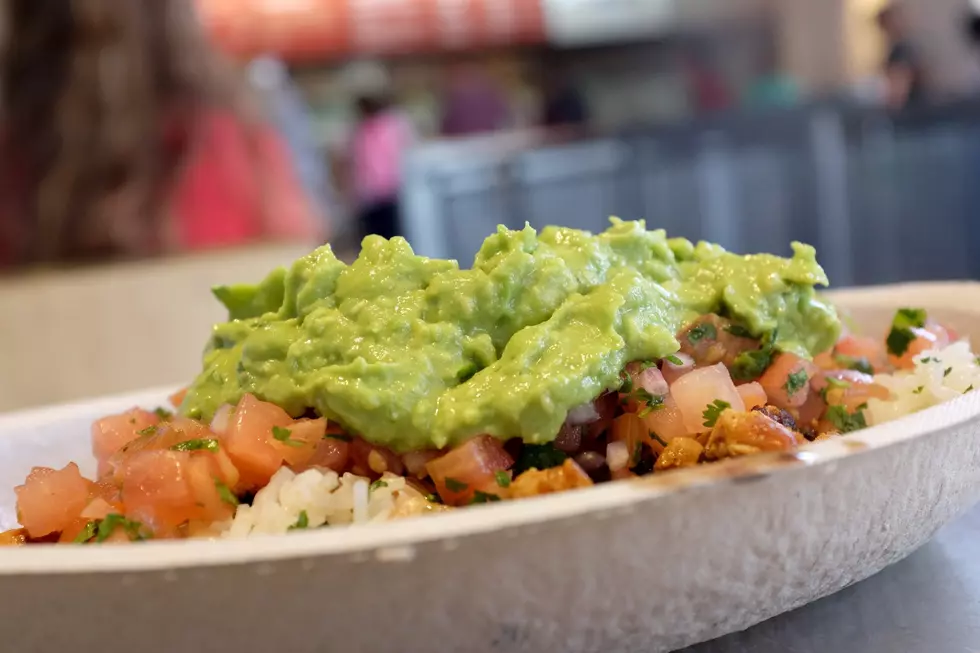 Another Coupon Scam Affecting NH Locations Of Popular Restaurant Chain
Joe Raedle/Getty Images
They may have dished out free guac on National Avocado Day, but an online coupon will get you nothing.
If you've seen "Get a $100 Chipotle Card" pop up on your screen, don't expect to be getting lunch for the office on the cheap. Like the Dollar General story we brought you last week, the online coupon is no good. The coupon, which circulated in the days leading up to National Avocado Day, July 31st, was a scam, according to company officials, as reported by The New York Post. Laurie Schalow, Chipotle's chief communications officer, told The Associated Press that they are not giving away gift cards. "It's a scam that the company is aware of and working to address," Schalow said.
Like most things, it was too good to be true. For those who didn't take the bait, a link took users to a page that read "National Avocado Day Get a $100 Chipotle Card." They are then asked to "Invite 4 friends To Get Your Chipotle Card. After 4 Friends Click Your Link Get Your Card Quickly!" The gift card page included a fake Facebook comments section.