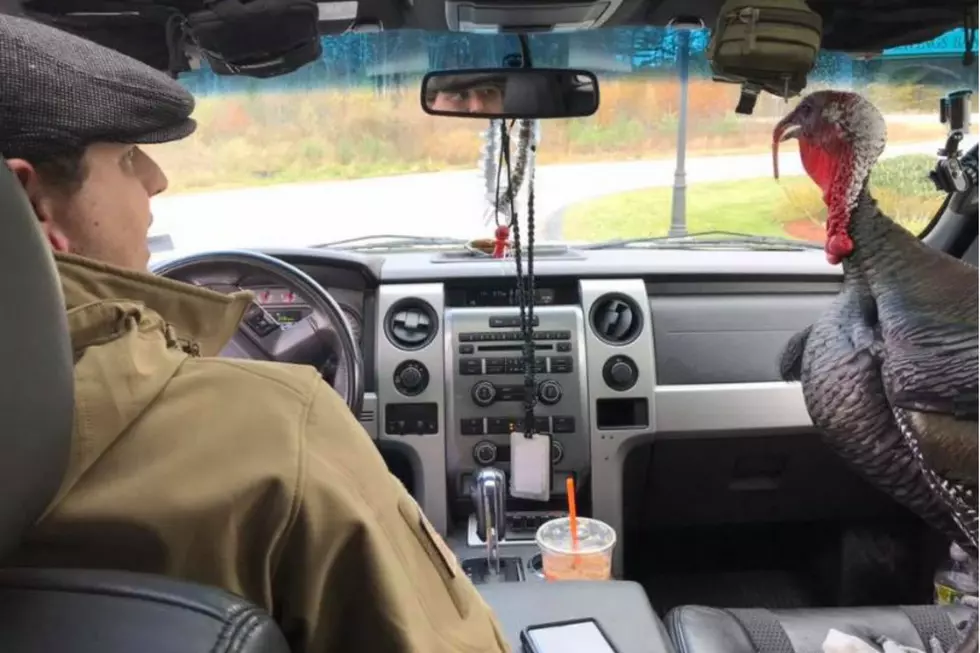 Barnstead, NH Man Gives a Whole New Meaning to the Term 'Wingman'
Erin Fehlau via Facebook
You thought dogs were man's best friend? THINK AGAIN!
A man from Barnstead has chosen and more feathery companion and his name is Olly. The only way Olly will be making an appearance at Thanksgiving dinner will be sitting at the table just like all of the other humans. Olly rides shotgun in the car and from the looks of it, he runs on Dunkin.
There will be a whole segment dedicated to Olly and his human on NH Chronicle. Don't miss it!