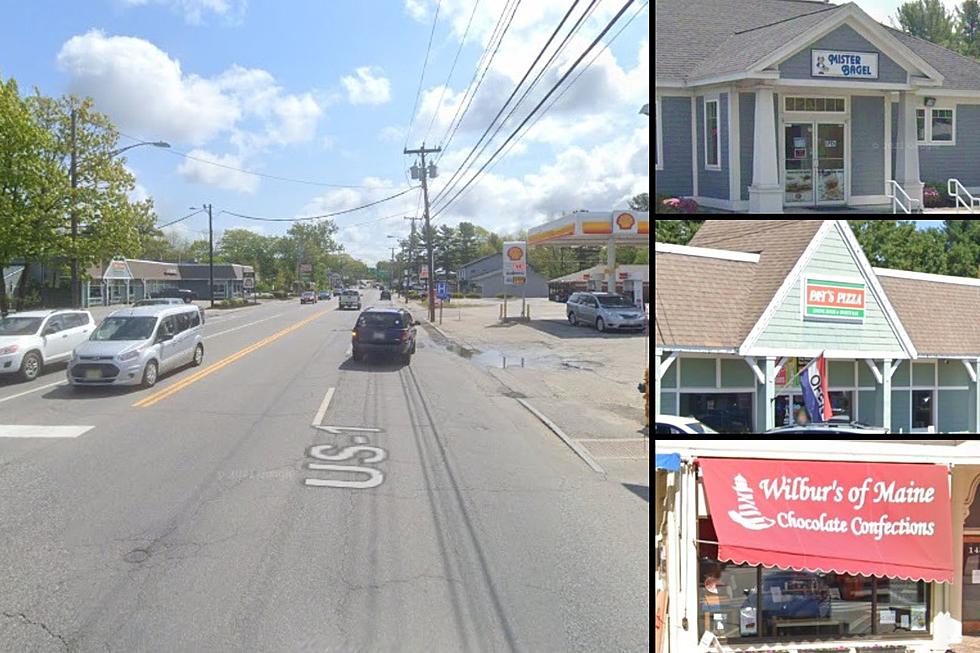 This is Hands Down the Best, Most Safe City in Maine
Google Maps
SPOILER 1: This whole thing is incredibly biased, but for a reason.
SPOILER 2: I'm also a massive dumbass.
But it's some kind of fact that somewhere in there, both of those spoilers combined together make the following sentence some kind of cold, hard fact.
Brunswick is without a doubt the best city in Maine.
It has nothing to do with having a great, lively downtown. It has nothing to do with every store or restaurant, local or chain, that you could possibly ever want or need basically all within 10 minutes. And this has nothing to do with tearing down any other Maine city or town because there are so many great ones.
This also isn't going to be one of those articles that blurts out a ton of random statistical facts that a website like WalletHub will randomly come out with (no offense, WalletHub.)
No, it's a combination of a garage door and the fact that I'm an actual massive idiot that makes Brunswick the best city in Maine.
Because I about crapped myself as I took the turn onto my street and started approaching my house. Once I got passed the massive mountains of snow collected on the edges of the sidewalk, I noticed one glaring, horrifying image.
My garage door. Wide open. And for whatever reason, had been all day long while I was nowhere near it.
Thankfully, it's so narrow that the only thing I can even fit in there is my truck (barely), so I don't store anything in there. But more importantly, like most garages, it's one step closer to accessing my house. Which is a terrifying thought.
I didn't know if I was going to walk into am empty house. I didn't know if I was going to walk into my dog, Remy, injured. I didn't know what I was going to walk into.
And thankfully, I walked into not one different thing. A day of my garage door being up and open with access to my possessions pretty exposed, and not one thing was out of place. (And I definitely didn't confirm that by walking through every single inch of my house with a butcher knife -- note the sarcasm -- sometimes being a little neurotic/nuts is a good thing.)
So, I guess I just want to say -- massive shoutout to you, Brunswick. And even anyone that visited or drove through Brunswick, yesterday. Because you easily could've ruined my life and sent it into a tailspin (that sounds a bit dramatic to write, but seriously) -- but you didn't.
Because Brunswick, Maine is the frickin' BEST damn city in the state, and one I'm damn happy to call home.
15 Places Mainers Say Are The Best Cocktail Bars in Portland, Maine
READ ON: See the States Where People Live the Longest
Read on to learn the average life expectancy in each state.