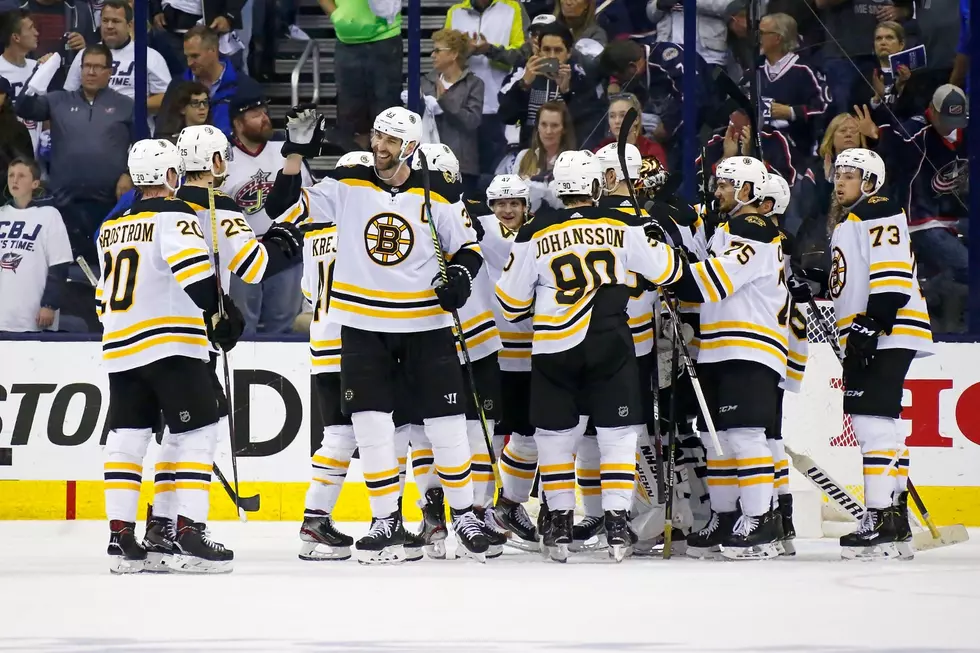 Boston Bruins Advance to Eastern Conference Finals for First Time Since 2013
Getty Images
The Boston Bruins are advancing to the Eastern Conference finals for the first time since 2013, when they lost in the Stanley Cup final. Tuukka Rask got his sixth career shutout and made 39 saves to power the Bruins over the Columbus Blue Jackets in Game 6 to end a tight, hard-checking series in which both goaltenders stood out. Boston will play the Carolina Hurricanes, who swept the New York Islanders in their second-round series.
A report from the Associated Press shows that Rask made 39 saves in his sixth career shutout. The final score was 3-0. David Krejci, Marcus Johansson and David Backes scored for Boston. Sergei Bobrovsky had 26 saves for Columbus which had swept Tampa Bay in the first round.
The NHL released the playoff series schedule which starts,Thursday, May 9th with the Bruins hosting the Hurricanes at the TD Garden. Game time is 8:00pm.