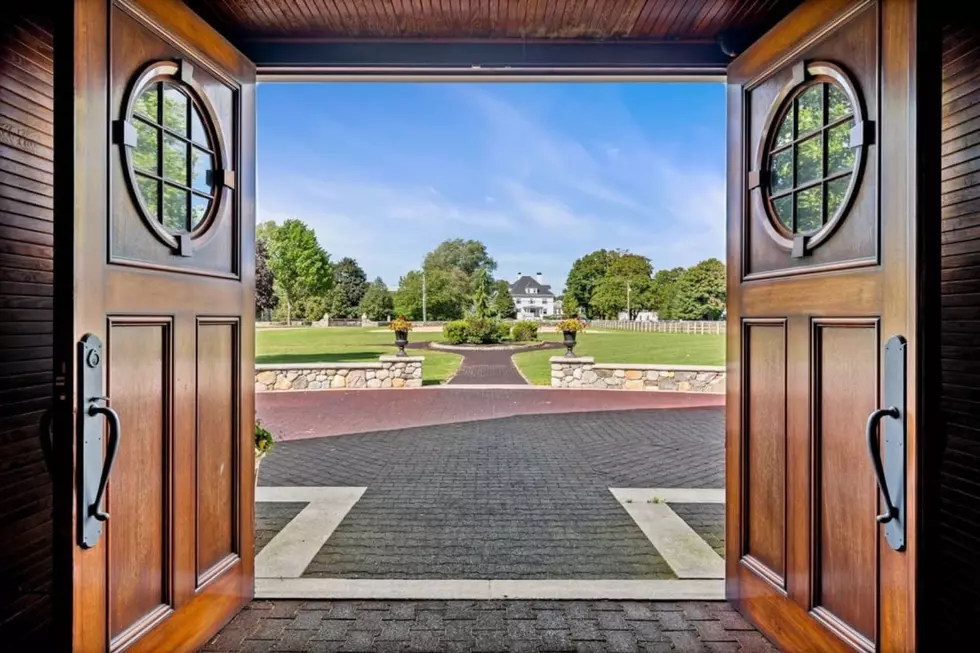 $19 Million Coastal New Hampshire Farmhouse Has an Elevator and 30-Car Barn
Lauren Stone with Carey and Giampa Realtors
Imagine owning a farmhouse built by a former governor on 45 acres with ocean views and an elevator, where a Kentucky Derby winner was bred.
It's not often that a farmhouse sits near the ocean.  Most of us think rural and inland, surround by forest and open land. But in this case, 56-68 Atlantic Drive in North Hampton, New Hampshire, just an hour from Boston, is a 45 acre piece of property with four buildings on the compound, including a luxurious main house with views of the Atlantic Ocean.
What a fantastic piece of property (for the right person of course), listed by Lauren Stone with Carey and Giampa Realtors in Rye, New Hampshire.
The compound, according to Boston Magazine, was built in 1923 by former Massachusetts governor Alvan T. Fuller, and get this: his son Peter produced thoroughbred racehorses there, including 1968 Kentucky Derby winner Dancer's Image.
This six-bedroom, seven-bathroom main home is nearly 12,000 square feet with an expansive lawn, pastures, meadow, pond, and marshland.  It's the Runnymede Farm with 12 stalls, a detached carriage barn, a three-bedroom caretaker apartment, an outdoor kitchen, and irrigated riding arena all along the Little River. Still, it's so much more than a farm.
The listing says the sheep barn is four levels and fully restored, complete with glass doors to capture the breathtaking ocean view and fields.  The main home has ocean views from every level as well, simply perfect for a family. Or, maybe you have dreams of turning the property into something else, like a B&B.
There's also a 30-car barn for the collector.  And did I mention the wine cellar yet?  Wait until you step inside and see this.  Runnymede also comes with five distinctive fireplaces and an elevator, all set in this tranquil, coastal setting.
Coastal $19 Million New Hampshire Farmhouse With Elevator and 30-Car Barn
New Englanders Who Found Success After 40