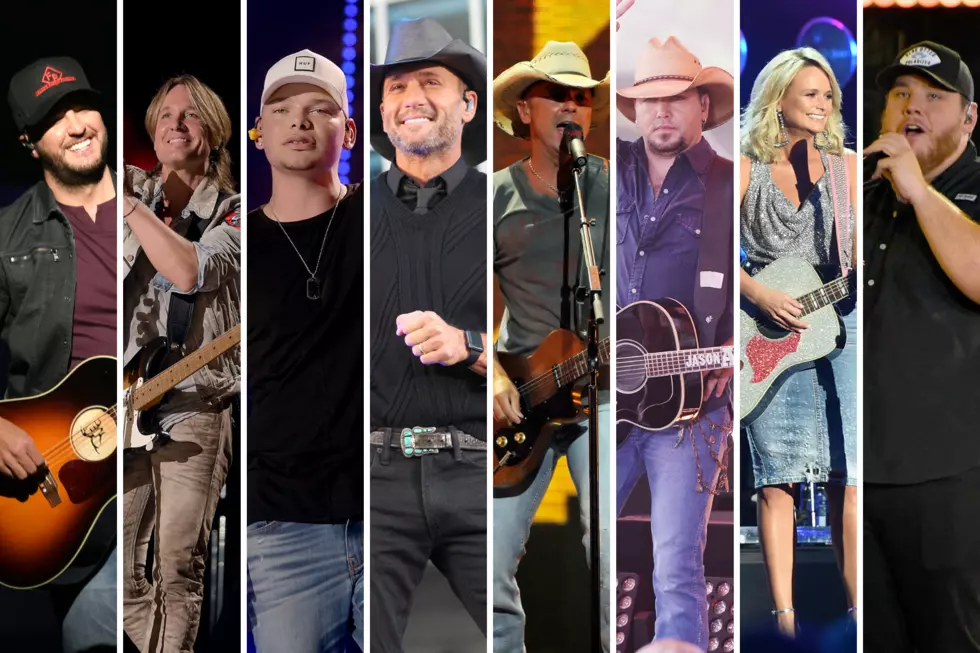 Country Mega Bracket Round 2: Vote on 'The Lookers,' 'The Drinkin' Buddies' Matchups Now
Getty Images
Round 2 of the Country Mega Bracket has begun, and it's time for more head-to-head matchups from The Lookers and The Drinkin' Buddies.
We've got Luke Bryan vs. Keith Urban, Kane Brown vs. Tim McGraw, Kenny Chesney vs. Jason Aldean, and Miranda Lambert vs. Luke Combs. Who do you want to win?
Voting ends at midnight, and the winner will be revealed Tuesday, March 12, online and on the air.
Luke Bryan vs. Keith Urban
Kane Brown vs. Tim McGraw
Kenny Chesney vs. Jason Aldean
Miranda Lambert vs. Luke Combs